Personalised wood Advent calendar
BC
Count the days to Christmas in the most magical and personalised way!
£26.25
Shipping fee excluded
Please personalise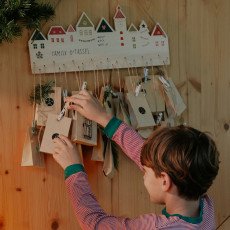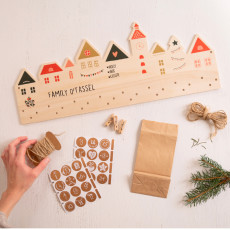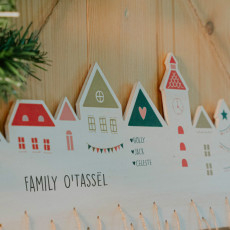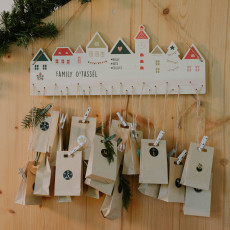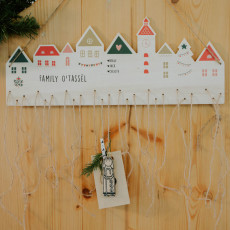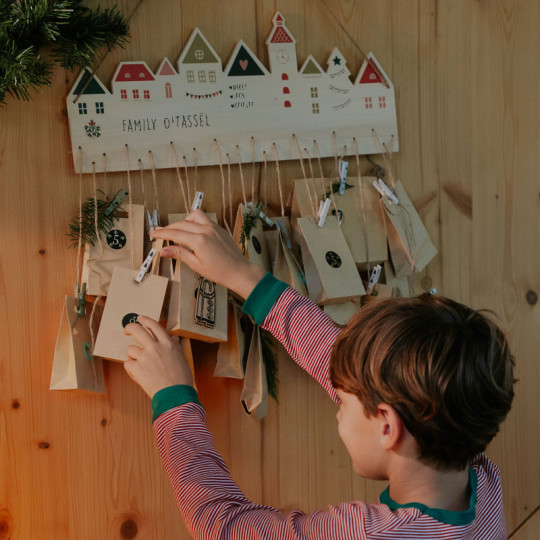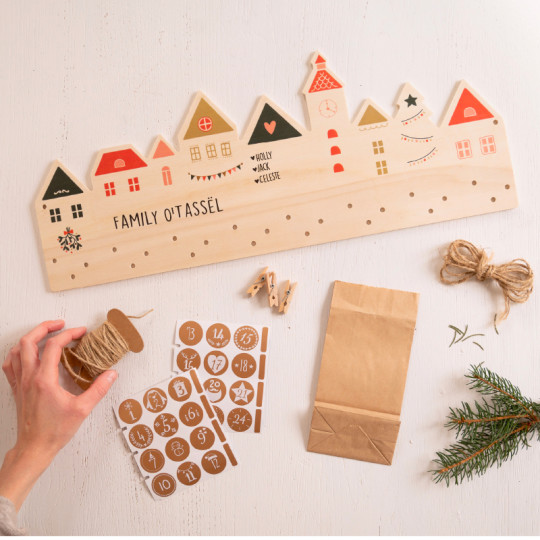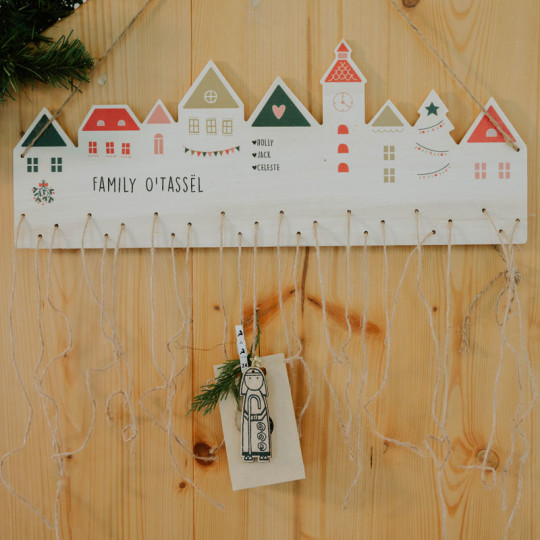 To help you patiently wait until Christmas, Mine4Sure's team of elves has designed this gorgeous personalised wooden Advent calendar, made of poplar, 100% in France! Make your own Advent calendar! This personalised wooden base with its Christmas village feel has 24 holes from which you can hang 24 bags in the countdown to Christmas. Designed, cut and personalised entirely in our workshop, you can re-use this wooden Advent calendar years after years!
Personalised your Advent-Christmas countdown calendar with:
The personalised text of your choice - for example:

The Tinsell Family
Santa is on his way!
24 days to Christmas
Amelia's calendar

(Optional) You can list up to 7 names! For the whole family, just the kids or grand children's names; so everyone can have their surprises in the run up to Christmas!
This personalised calendar is sold by itself with the hessian stap allowing you to hang it wherever you wish.
Dimensions
Wood thickness 4.5mm
49cm x 19.6cm - 19.29x7.71 inches
Hanging strap: hessian string (147cm - 57.874 inches)
To countdown to Christmas in the most magical way, discover our beautiful new Advent calendar!
Mine4Sure team of elves are proud to present their brand new creation: a Personalised Advent Calendar"! Based on a thorough survey of the Mine4Sure family kids (big and small), we know that the wait to Christmas can be very loooong, so we decided this wood Advent calendar will be the perfect way to countdown the days to Christmas.
No elf effort was spared to make this Advent wood calendar a beautiful, sustainable one. It is made of poplar, designed, cut and printed exclusively in our workshop. With 24 holes, all you have to do is slip a little string and a little bag containing a surprise into each hole for each day. Pretty good, right?
Personalise your Advent calendar
And that's not it! The best about this wooden Advent calendar is that you can personalise it with a small text of your choice and up to 7 names!
This Christmas countdown calendar is sold with a length of hessian string so that you can hang it wherever you choose!
Here you are! A beautiful wooden Advent Calendar, made in France, is waiting to find its place in your home for the greatest joy of the whole family and become part of your Christmas traditions and decor this year, and the next and the next after that :)
Complete your Advent calendar
You can use it with your own boxes, envelopes, bags or our Advent calendar kit. A kit containing 24 treat bags, strings, round stickers numbered from 1 to 24 and little wooden pegs. Fill the bags with little presents, sweets, candies, chocolates if you want to turn it into a chocolate advent calendar.
Dimensions
Wood thickness 4.5mm
49cm x 19.6cm - 19.29x7.71 inches
Strap: Hessian string length 147cm- 57.874 inches
You can hang your personalised Advent calendar thanks to the length of hessian cord provided. Knot one end of the cord and pass it through the hole at one end of the board, pass the other extremity of the cord through the hole on the opposite side. Tie a knot. You can now hang your Advent calendar wherever you wish!