Fundraising
Mine4Sure's fundraising scheme can help you (PTAs, Parents councils, sports associations and all organisations registered as charities…) to raise much needed funds to make your projects become reality. Mine4Sure labels are a reference in terms of quality and will help reduce the amount of lost and found belongings that every school, PTAs and other organisations have to deal with.
To date, over 1000 organisations worldwide trust Mine4Sure and have joined our fundraising scheme.

How does the fundraising scheme work?
After registering in our fundraising scheme (for free and without obligation); for each order placed which makes reference to your organisation's specific code, the person placing the order will benefit from a 10% immediate discount. A cashback corresponding to 15% of the order value will be credited to your organisation's account. The cashback payment to your organisation will be made twice a year by bank transfer or paypal payment.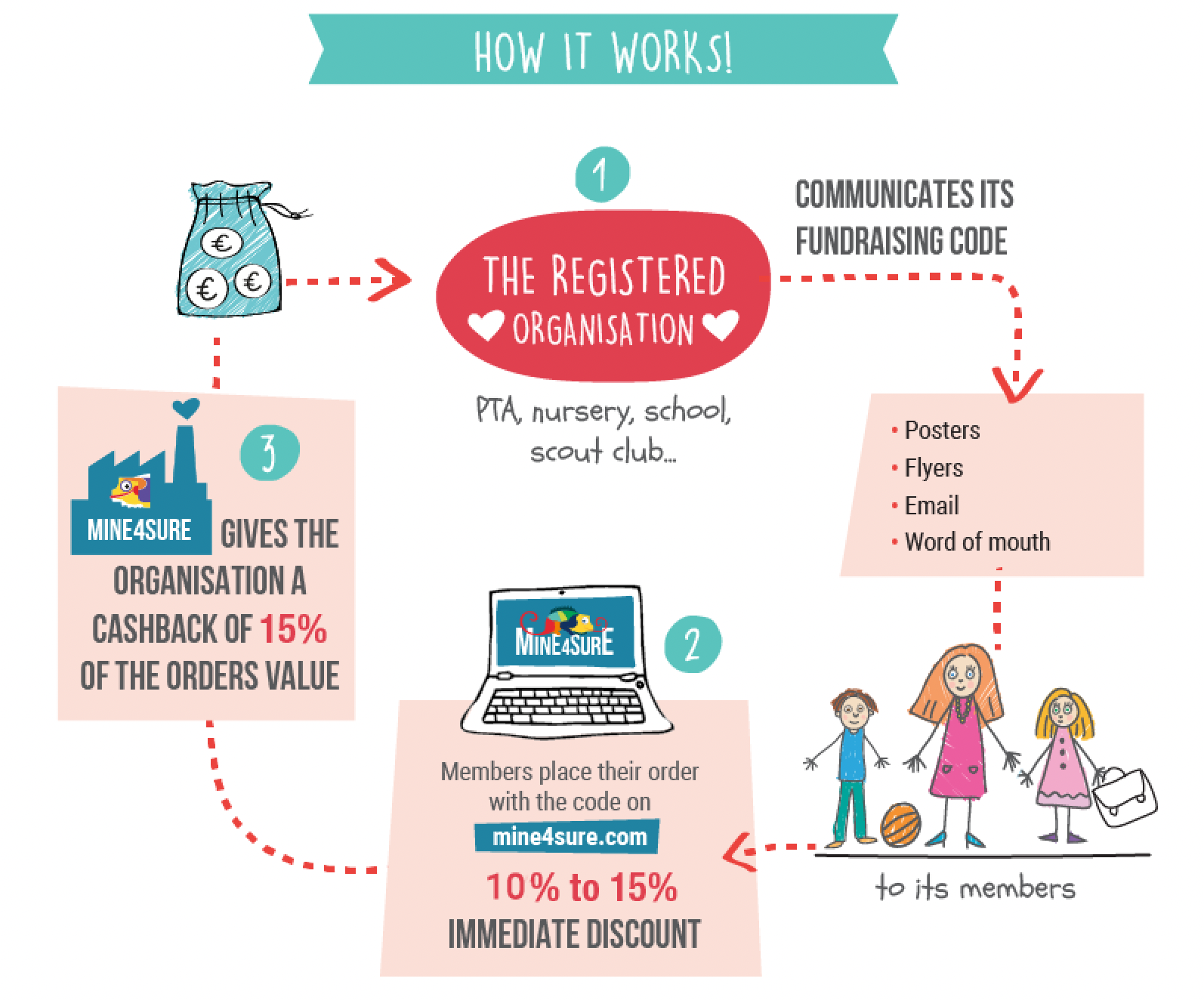 Grouped order:
Group your orders and benefit from an immediate 15 % discount.
Orders will be grouped in a single order and shipped to a single and same address. The minimum number of products to be ordered is 6 (excluding gift box(es)).
It is not necessary to be registered in our fundraising scheme to make a grouped order. For members of the scheme, the value of the grouped order will be added to the organisation account : 15% for your member ordering + 15% cashback payment for your organisation.
If you need specific grouped order forms, do not hesitate to contact Emma on info@mine4sure.com
I represent the organisation registered in Mine4sure fundraising scheme and would like to view the total order value to date : connect to HERE
If you are interested by our fundraising scheme or have a specific request, please contact Emma on info@mine4sure.com or by phone: +44 (0) 7952 045 292.