The Birthday Sack
SJA
The Birthday Sack : a personalised and unique way to present gifts
£19.20
Shipping fee excluded
Please personalise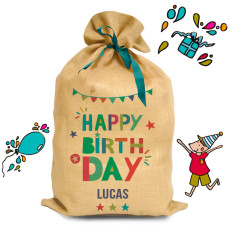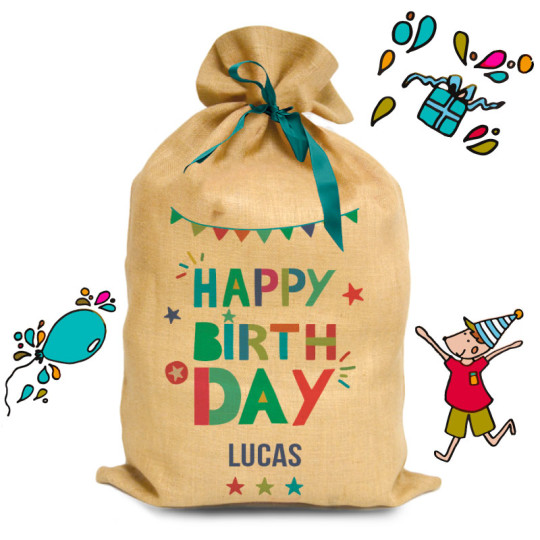 A unique, personalised way to give Birthday presents!
It will a special and personalised touch to your child's big day with this hessian sack, printed in their name.
Dimensions : 77 x 50cm (45 litres) - 27.55 x 19.68inches Supplied with a length of lovely blue satin ribbon.
Made of 100% hessian, these sacks have been designed, sewn and printed in our office.
Strong and durable, it can be re-used each year or make a lovely decorative bag to keep tidy toys, decorations…
Celebrating at a special venue? Bring the sack to keep all the gifts and cards safe and together.
Exclusive to Mine4Sure :)
The Birthday sack from Mine4Sure
A personalised sack, made of hessian, to store all sorts of birthday presents!
Personalised in the name of the Birthday boy or girl
Supplied with a length of lovely blue satin ribbon- Hand-sewn and printed in our workshop.
Reusable year after year
3 designs available
Dimensions: 77 x 50cm (45 litres) - 27.55 x 19.68inches