The Baby Bag
SPMB
Personalised small cotton bag to celebrate baby's arrival!
From £16.00
Free delivery
Please personalise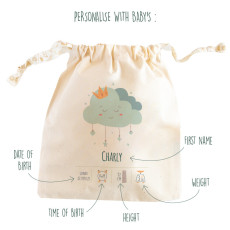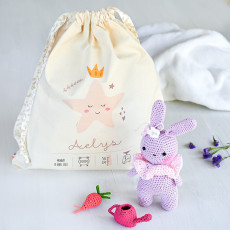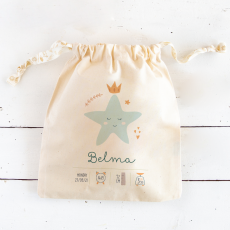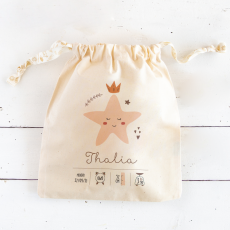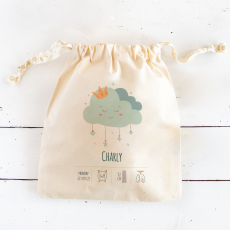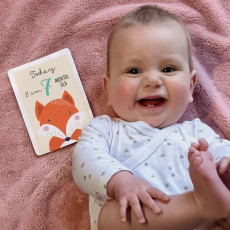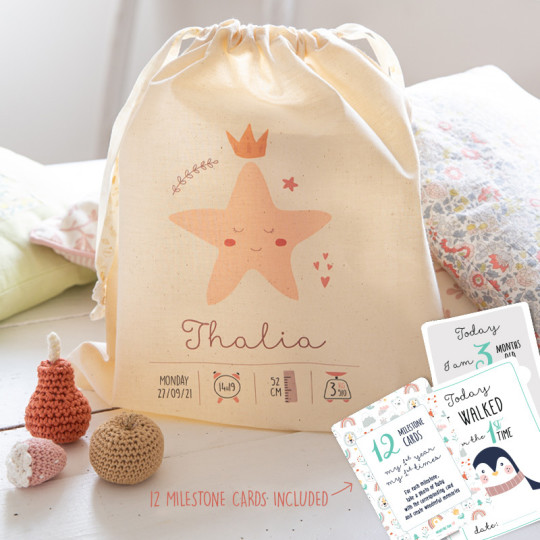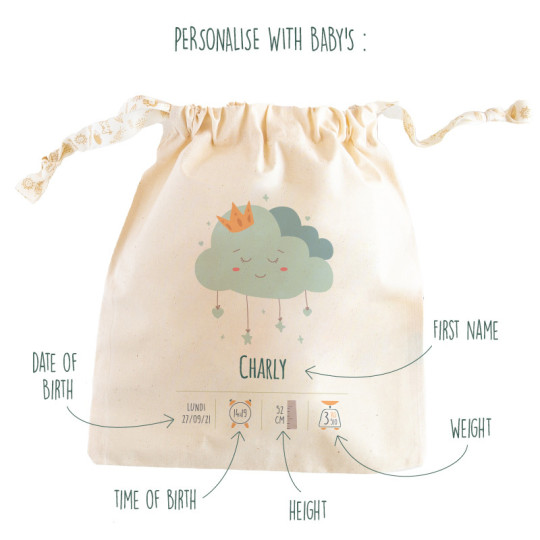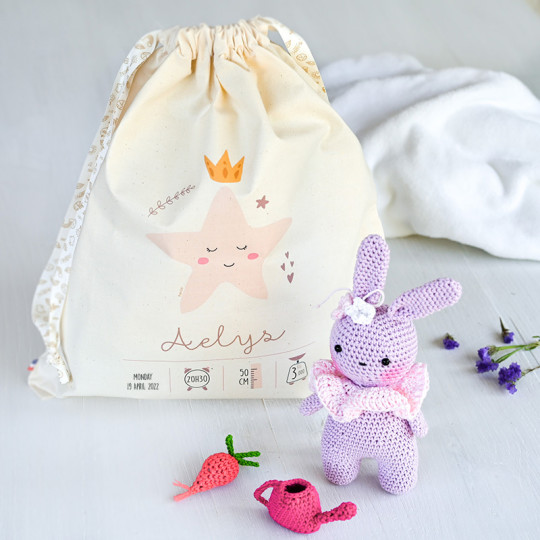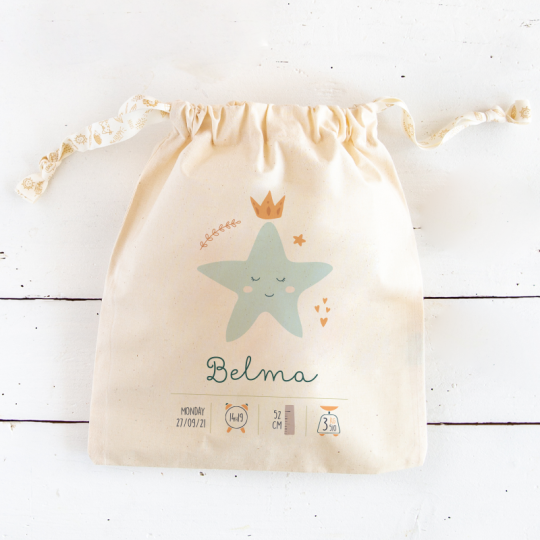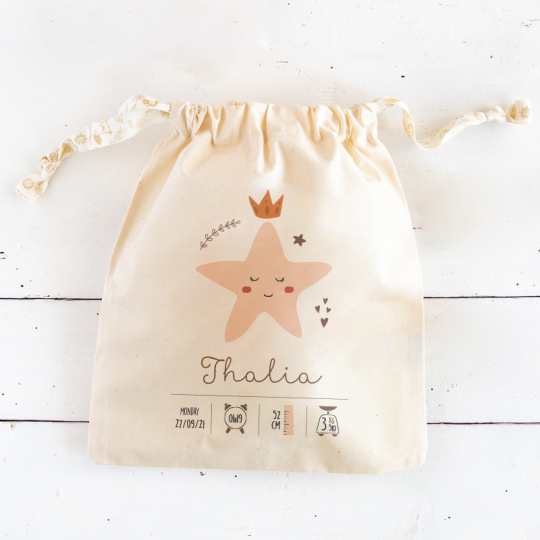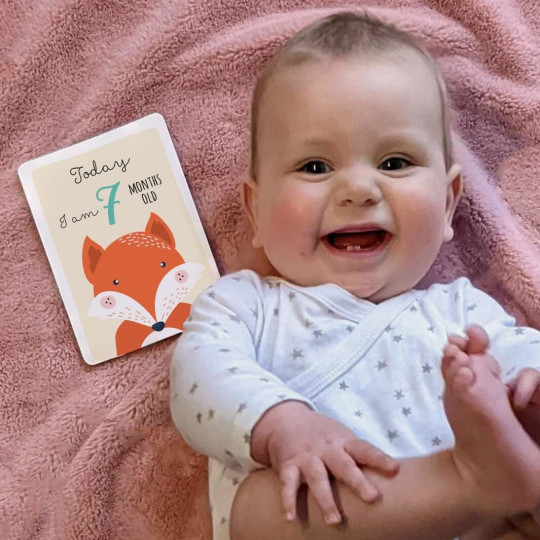 This bag 100% personalised is the perfect baby gift to mark a new baby's arrival. It will hold baby's special items, the cards received or little treasures.
Personalise it with:
Baby's first name
Date of birth
Time of birth
Height
Weight
Included with the bag: A set of 12 baby anniversary/milestone cards to create special memories every month or for every milestone.
Dimensions of the bag: approx. 36x39cm - 14.173x15.354
Production time 24/48h and free delivery
Personalised to celebrate a new baby's arrival.
Sewn and printed in our workshop exclusively.
A unique and unusual new baby gift
Made of cotton, with drawstrings
Personalise it with baby's first name, date and time of birth, weight, height.
A new baby gift for girl or boy
Production time 24-48h
Free delivery
Bag's dimensions: approx 36x39cm - 14.173x15.354
This personalised bag will be a special keepsake and will hold all of baby's birth special things (hospital bracelet, tag, new baby cards and messages and so much more…).
INCLUDED : 12 baby month anniversary cards or milestone cards to take a photo of baby every month until the 1st birthday or to keep a memory of each milestone. Take a photo of baby with the corresponding card for each monthversary or for each milestone. Store all the memories in the personalised bag.
Like our labels for clothes to label all of baby's belongings and make sure everything comes back from nursery or the childminder, this personalised drawstring bag will make a fantastic new baby's gift, greatly appreciated by the new parents.