The Scout Pack
PK4SCOUT
Personalised labels to label it ready for scout camp!
Please personalise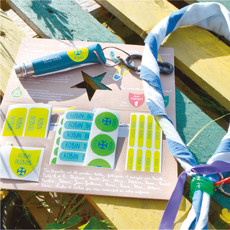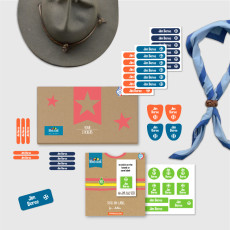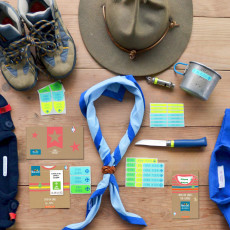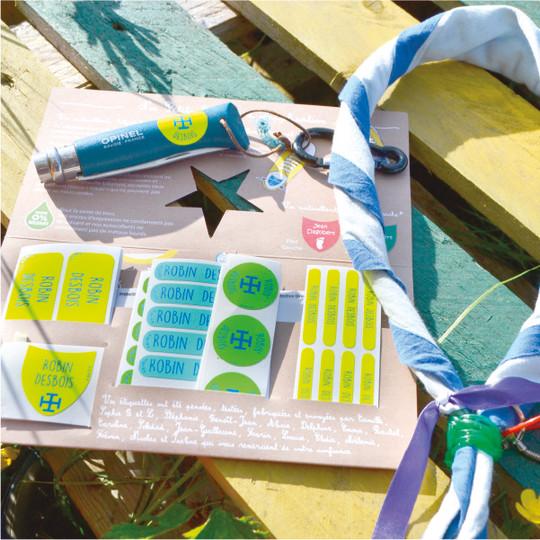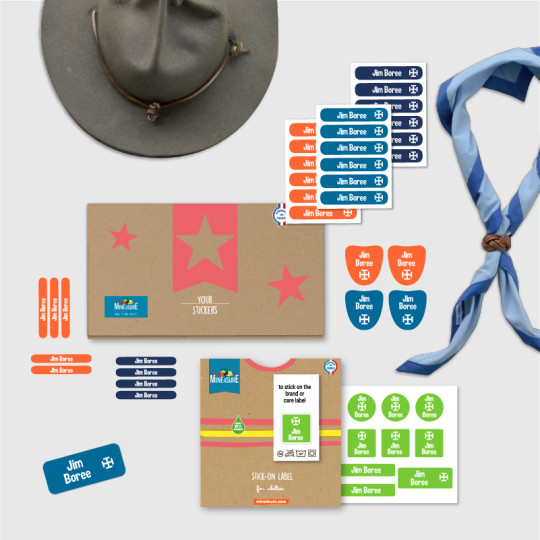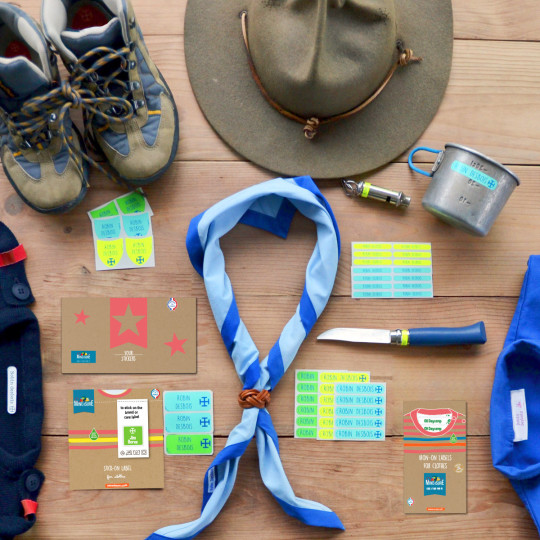 This pack contains:
60 iron-on labels for clothes (to apply with an iron) or stick-on labels for clothes (to stick, in 3 seconds, on the garment's synthetic care or brand label)
18 round stickers
30 small stickers
16 mini-stickers
8 rectangular stickers
6 pairs of stickers for shoes
The Scout Pack is a combo pack of mixed personalised labels, specifically designed to label clothes and objects your little scouts, cubs, guides… will take to camp.
Ideal to label their shirts, scarf, walking boots, hats, caps, drink bottle, picnic set, sleeping bag, books, compass or swiss knife… and everything else needed for scout camp!
The Scout Pack contains:
60 iron-on labels for clothes (to apply with an iron) or stick-on labels for clothes (to stick, in 3 seconds, on the garment's synthetic care or brand label)
18 round stickers
30 small stickers
16 mini-stickers
8 rectangular stickers
6 pairs of stickers for shoes