Personalised cotton rucksack
SDS
Perfect to take everywhere with you: gym, pool, dance classes, library….
Please personalise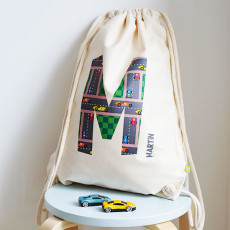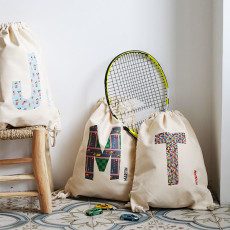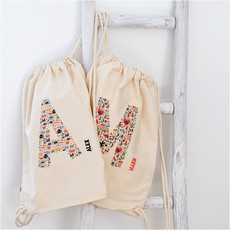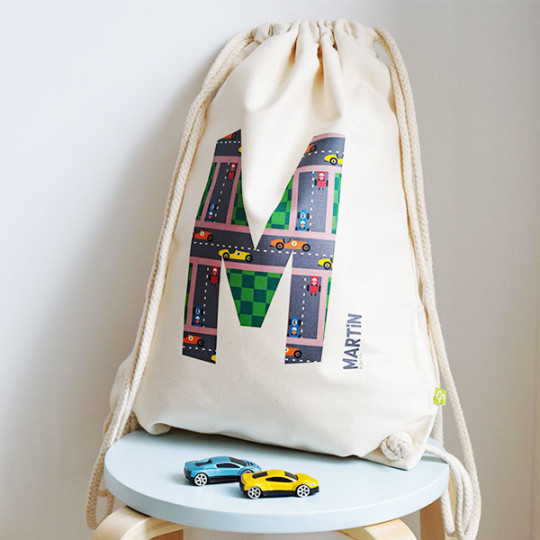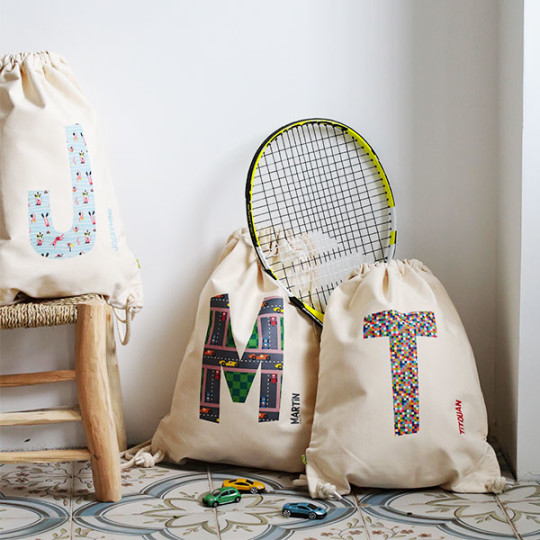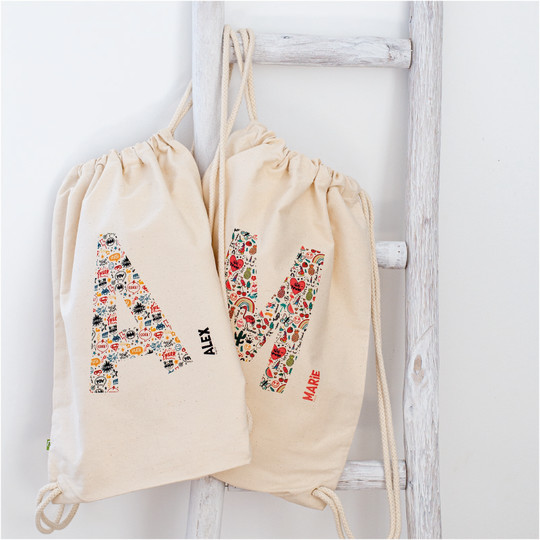 Personalised drawstring rucksack, made of 100% organic cotton.
This cute rucksack, made of thick cotton and with its drawstring straps, is perfect to accompany your children in all their activities.
Practical and versatile, it will be in turn gym bag, pool bag, library bag, music bag, sleepover bag and for all other occasion a bag is needed!
Personalised with the initial of your choice, you then choose your favourite pattern. The full surname is printed on the side of the initial. An adorable, original and fun way to personalise and to be sure to always find your bag ;)
Dimensions: 37cm x 47cm – 14.57 x 18.50 inches
Capacity: 13 litres
100% cotton 340g/m2 – Certified organic cotton
Personalised cotton rucksack
Personalised with an initial and a name
Drawstring straps
37cm x 47cm – 14.57 x 18.50 inches
Capacity : 13 litres
100% organic cotton
Fun and practical, your children will take this bag with them everywhere!