The Sticker Pack
PK7
Large, small, round, mini stickers to label all your objects!

8 review
Please personalise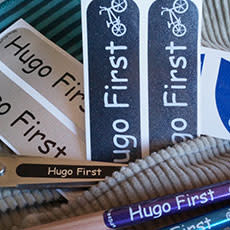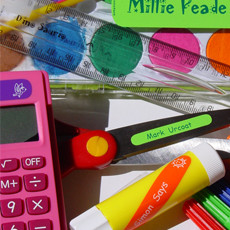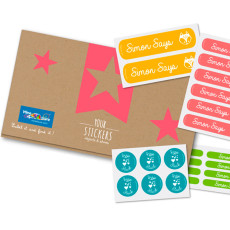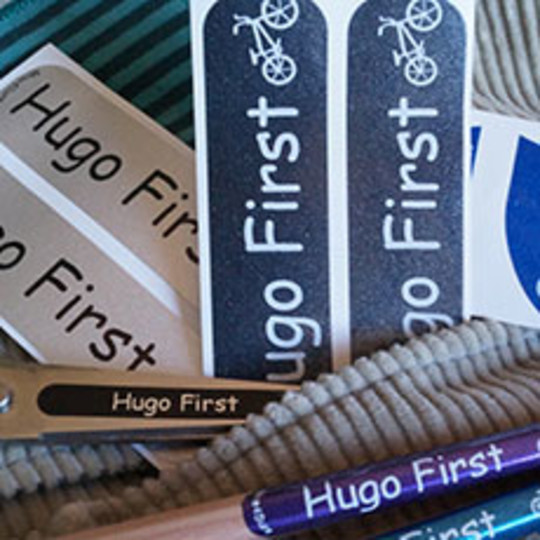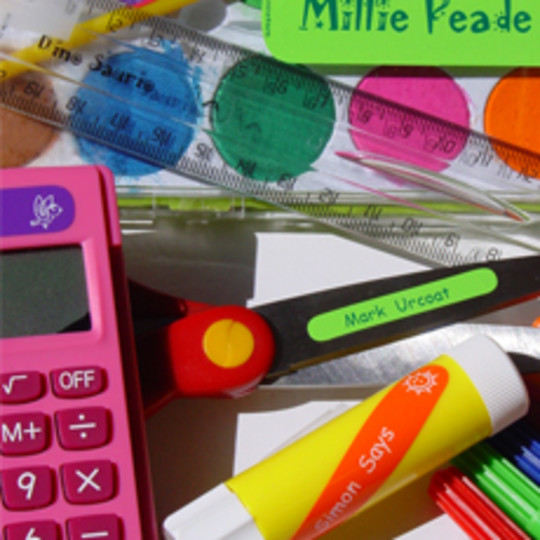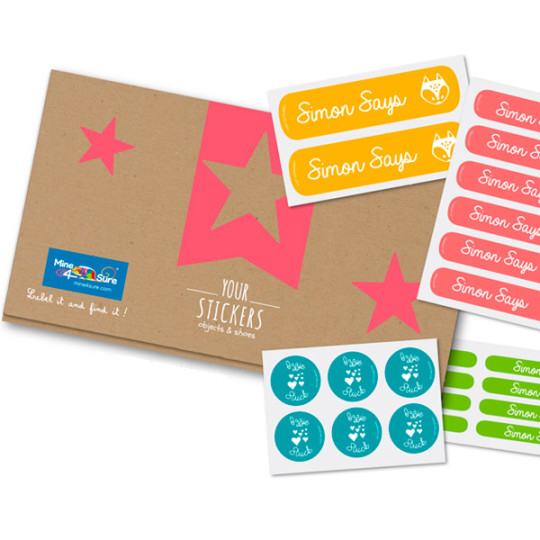 This pack offers a mix of 112 personalised stickers for objects:
16 rectangular stickers
30 small stickers
18 round stickers
48 mini stickers
This pack will allow you to label easily, quickly and durably all the objects you want to be sure to bring home!
Mine4Sure stickers are waterproof, UV resistant, happily withstand dishwasher and microwave oven use. They are printed with solvent free inks only!
Made with care exclusively in our office Quality Guaranteedand FREE standard worldwide delivery!

8 review
This pack offers a mix of 112 personalised stickers for objects:
16 rectangular stickers (52x22mm - 2.047x0.866inch)
30 small stickers (56x11mm -2.204x0.433inch)
18 round stickers (diameter 26mm - 0.102362inch)
48 mini stickers (44x6mm - 1.732x0.236inch)
Practical, fun and easy to use, the stickers will allow you to identify quickly in your name, all objects: books, camera, glasses, bottles, calculators… The stickers will stick on all clean and smooth surfaces.
This pack is ideal to complete a School label Pack for example. It does not contain any labels for clothes nor shoe stickersbut enough stickers to label your personal objects, such as school supplies (pens, pencils, scissors, books, water bottles, snack and lunch boxes…)
Buying a combo pack of mixed labels has many advantages:
Saving: The price per label is cheaper than when you buy a pack in a single size
Flexibility: The mixed shapes of personalised labels contained in the pack allow you to choose the size of stickers that suit best the object to mark in your name (mini stickers for pens, small personalised labels for books, calculators, round stickers for a bottles… for example)
To have different shapes, in different colours thanks to our colour ranges, such as the personalised range which will allow you to select up to 6 different colours.
Production time 24/48h maximum - Quality Guaranteed and FREE standard worldwide delivery!
Tips to affix your labels
You can stick your Mine4Sure stickers on most surfaces, as long as they are clean and smooth: sun or reading glasses, baby bottles, reusable drink bottles, snack and lunch boxes, pens, books, sports accessories… For an optimal adhesion, leave your sticker to rest for 24h before applying any constraint: washing, rubbing, heating…
All our stickers are dishwasher, microwave and bottle warmer or steriliser safe, except for the neon blue colour.