PERSONALISED COTTON CHRISTMAS GIFT BAG
SPMN
Personalised cotton Christmas gift bag for your Christmas gifts!
From £10.95
Free delivery

1 review
Please personalise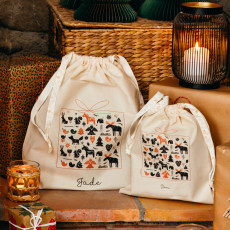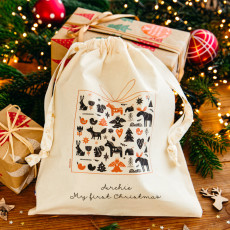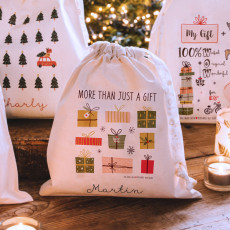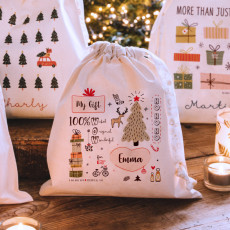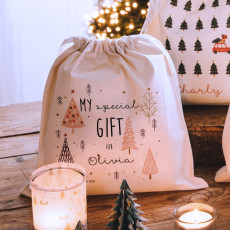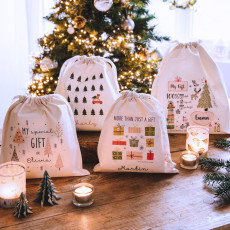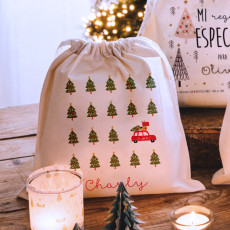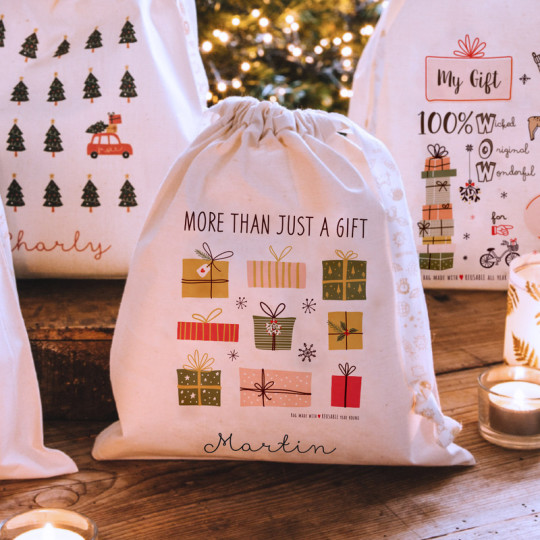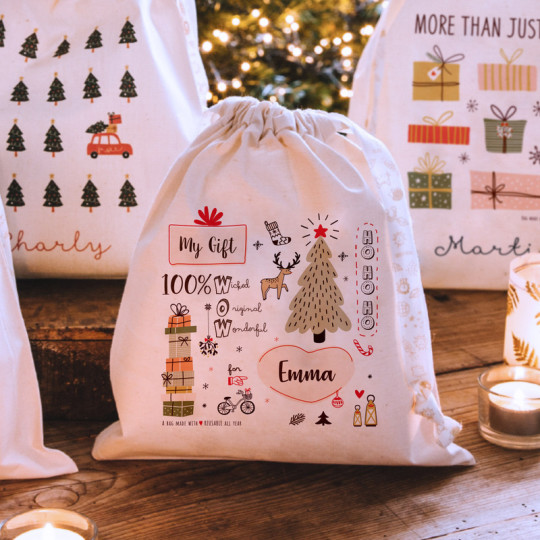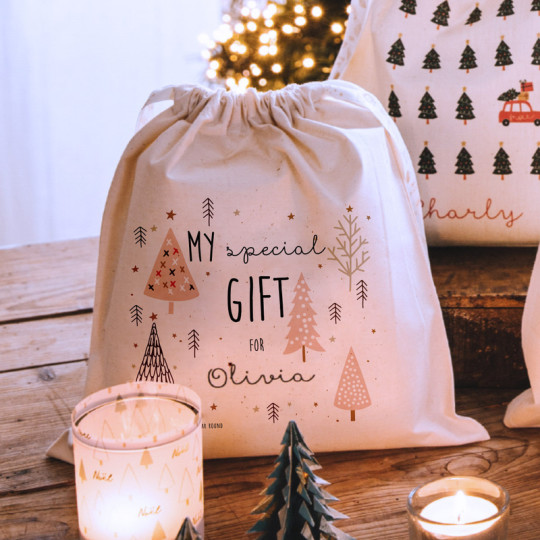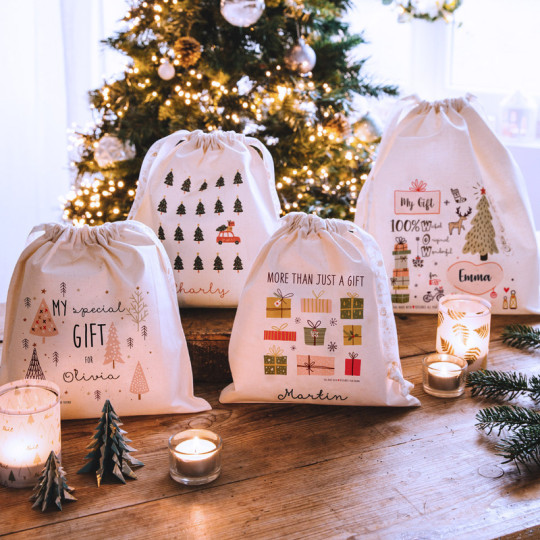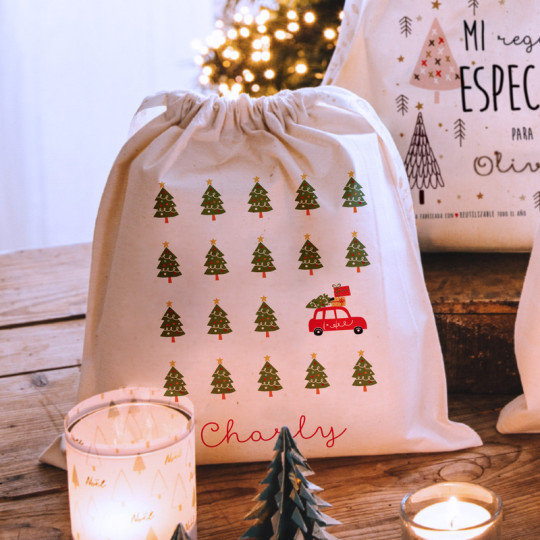 Discover our new personalised Christmas cotton gift bags! Drawstring, 100% cotton and personalised, they are an ideal, unique alternative to traditional wrapping paper. Whether used for small presents under the Christmas tree or for secret Santa gifts, thanks to the personalisation choices you can make them as unique as the person for whom the gift is intended to.
The added bonus: Using reusable gifts bags reduces waste! It can be reused year after year for Christmas but can also be used during the year by its owner as a keep sake or to store his or her favourite belongings!
100% natural cotton, 100% personalised for children of all ages (0 to 110!).
Personalise your Christmas gift bag by choosing your favourite design and add the name of the recipient!
2 sizes available:
Size S : approx 24x27cm - 9.44"x10.62"
Size M : approx 36x39cm

1 review
These personalised christmas bags are a beautiful alternative to wrapping paper, to pile at the foot of the tree, for "secret" or "not so secret" Santa gifts or just to add the unique touch to your Christmas presents! Personalised cotton drawstring gift bags, sewn and printed in our workshop. Choose your favourite model amongst several gorgeous festive designs on offer.
Available in 2 different sizes: Size S : approx 24x27cm (9.44"x10.62") Size M : approx 36x39cm (14.17"x15.35")
Cotton bags with drawstrings
Personalise your text, choose your design Christmas gift bag personalised in the name of your choice
Ideal to wrap your Christmas gifts. They are zero waste and can be re-used every year or the rest of the year to keep your belongings tidy and safe!
Production time 24-48h
Free delivery worldwide
The personalised christmas gift bags are part of our Christmas collection, where you will find