Christmas "One by One" personalised stickers
ZA5N
Large square stickers to personalise your Christmas presents
Please personalise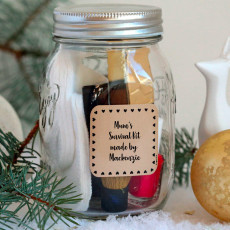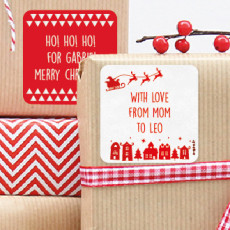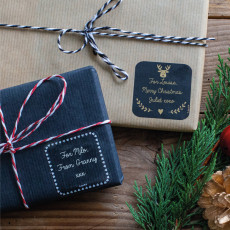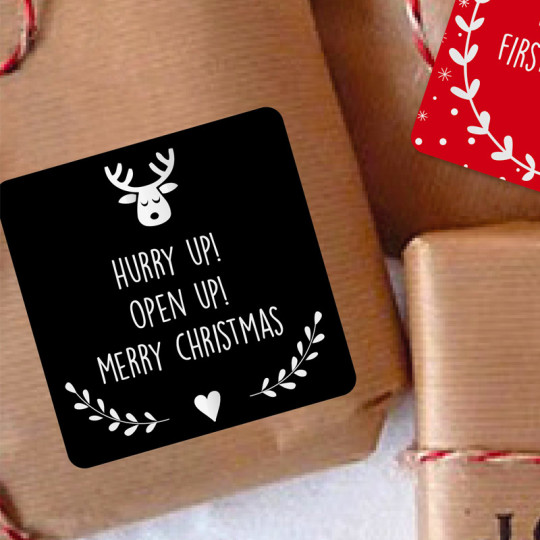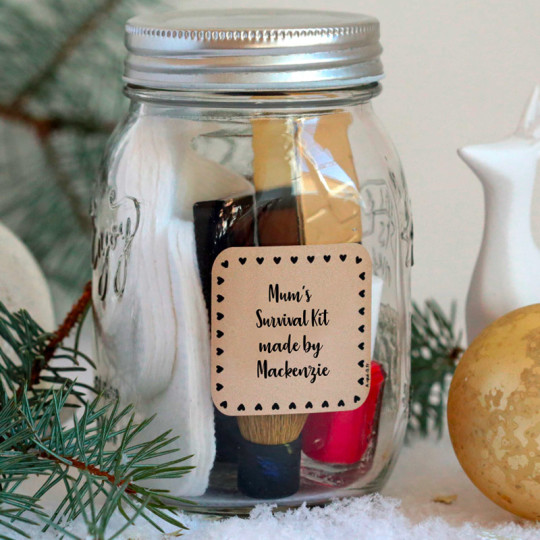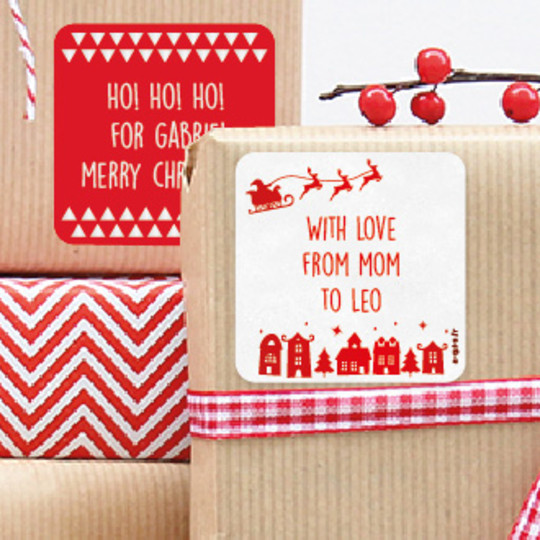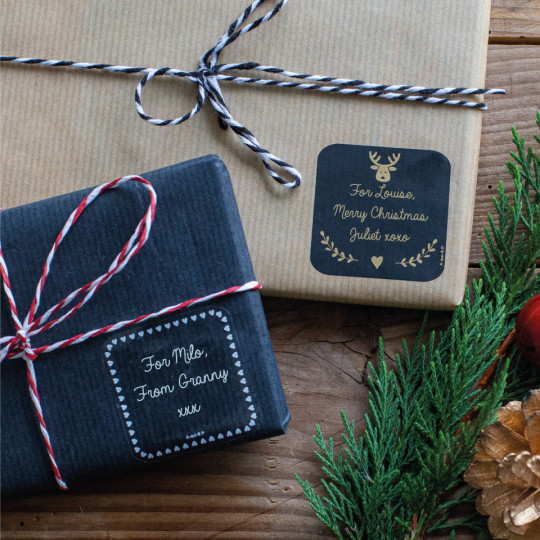 Personalised Christmas gift labels: Our "One by One" Christmas stickers, with their special seasonal designs, are ideal to add a personal finishing touch to your Christmas presents and cards.
Personalise and add a special touch to your Christmas gifts with these large square stickers.
Sold in sets of 2, 3 lines of text available to add a personal message. Gorgeous Christmas and holiday themes to choose from.
Dimensions: 45 x 45mm - 1.771 x 1.711inch
Degressive prices from 2 sets bought and free worldwide delivery
Mine4Sure « One by One » Christmas stickers have been especially designed with Christmas gifting in mind. They will add a beautiful personalised finishing touch to your Christmas presents.
These gift tags offer 3 lines of text for your very own messages and are available in gorgeous Christmas and festive colours. Like all our labels and stickers, they benefit from the free delivery wherever you are in the world.
Dimensions: 45 x 45mm - 1.771 x 1.711inch
A personalised Christmas with Mine4Sure
Discover our full range of Christmas personalised bags and stockings to turn Christmas into a very personal affair! From gorgeous hessian personalised santa sack to hold all the presents underneath the Christmas trees and personalised christmas gift bags a drawstring bag made of cotton that adds the finishing touch to your presents, to beautiful personalized christmas stockings to hang from the mantelpiece, ready to welcome all the treats from Santa.
Personalised with the names of your choice, these bags and stockings really add a very special touch on Christmas day. They also make a beautiful, long lasting alternative to one off use wrapping papers, the whole family will be happy to rediscover Christmas after Christmas.