Personalised Mini Stickers
AM1
To label pens, pencils, felt tips pens, glasses and the smaller objects!

18 review
Please personalise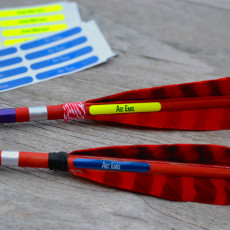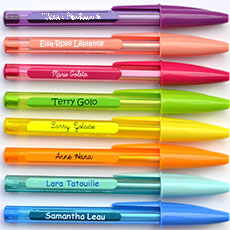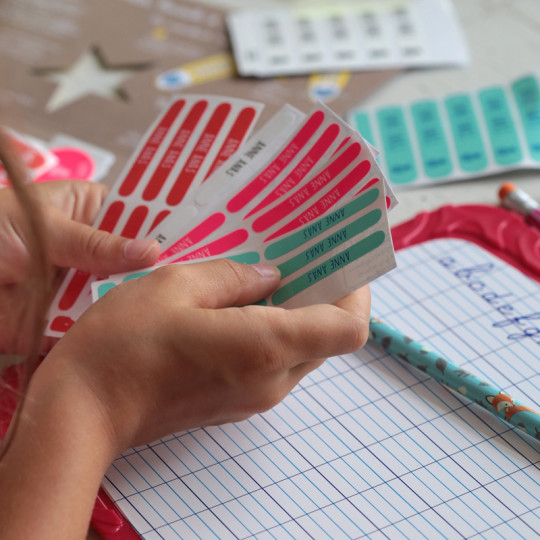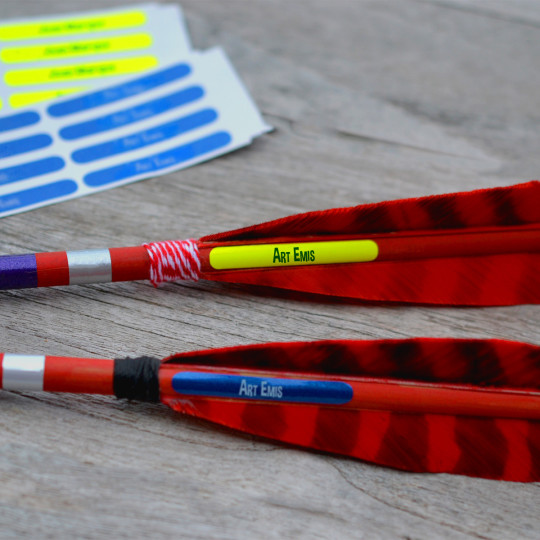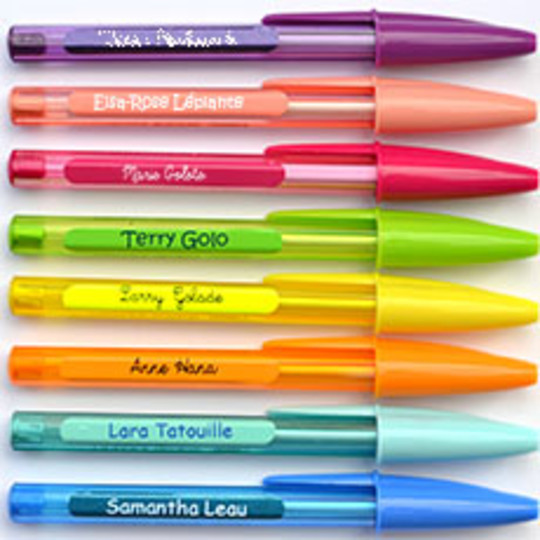 Mini personalised stickers to identify in one's name pens, colouring pens and pencils, sun and reading glasses, pool goggles, toothbrushes and other toiletry items, picnic cutlery…
These name stickers are also ideal to label archery arrows, tennis rackets, golf clubs and so many other items !
Dimensions : 44 x 6mm - 1.732x0.236inch

18 review
Ultra-thin and flexible, the Mine4Sure mini stickers will adapt perfectly to the different shapes of the objects needing to be labelled.
Their small size makes them ideal to label in one's name pens, pencils, reading and sun glasses, pool goggles, toothbrush, cutlery…
Archers also find them indispensable to identify their arrows in their names!
Archery arrows, golf clubs…. The list goes on. You can literally stick them on all your sports equipments.
Being so « mini », the mini stickers cannot accommodate a picture
Available in sets of 48, 72, 96 or 112 labels.
Dimensions: 44 x 6mm - 1.732x0.236inch
Waterproof, UV proof, they will also happily go through the dishwasher and microwave oven.
Tips to affix your labels
These personalised mini stickers are thin and long.
They will stick and adapt onto all clean and smooth surfaces.
To guarantee maximum adhesion :) make sure to smooth out all the tiny bubbles of air when you stick your labels.
Leave the sticker for 24h before submitting it to any constraint (washing, rubbing…)