Large sew on labels
EVSL-10
Satin labels to personalise in your name clothes and handmade items

96 review
Please personalise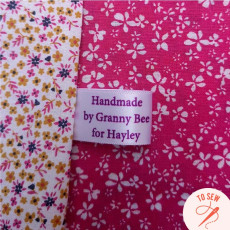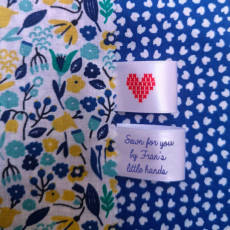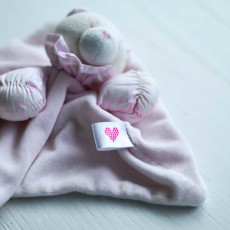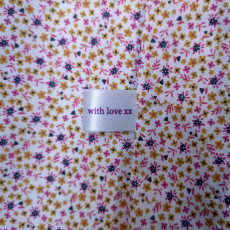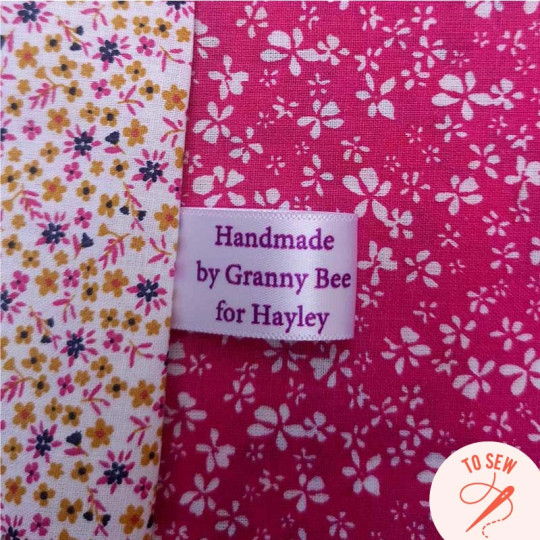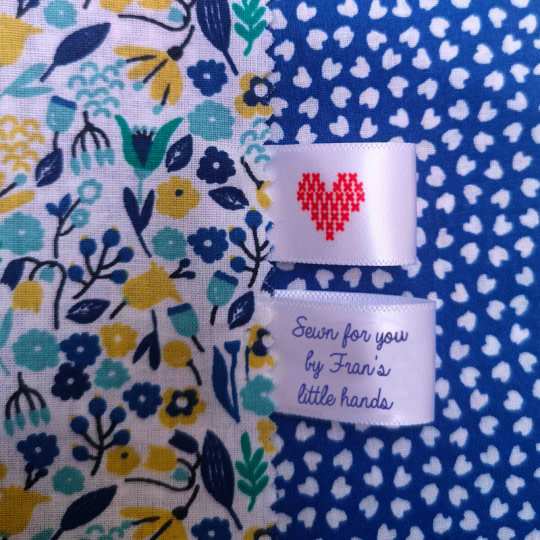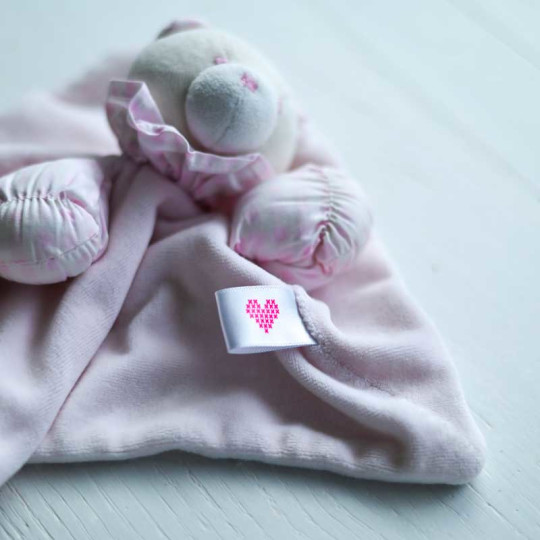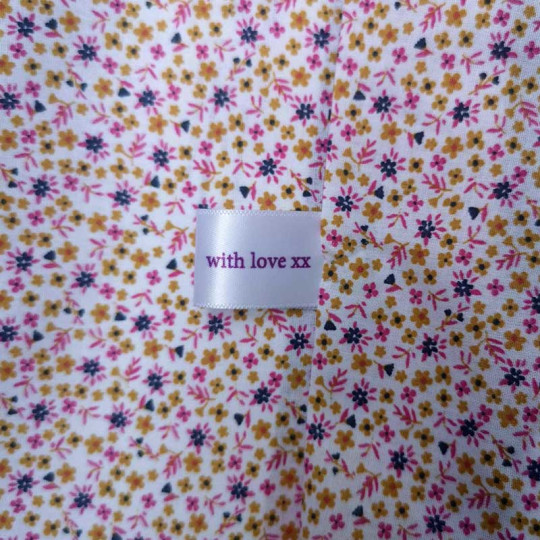 New! Our satin sewing labels are now also available in XL format. They will allow you to label your clothes as well as add your signature and the perfect finishing touch to your knitted, crochet, sewn creations.
You can sew your fabric label in different ways:
Folded in half as a loop
flat, stitched at both ends.
To personalise your labels how you wish, you have several options:
Enter text only on one or both sides (front-back) of your sew in name labels
or enter text + un logo (at your convenience on either the front or back)
or 2 logos, one on each side of your label
These large personalised sewing labels can accommodate up to 3 lines of text. Ideal to fit first name, family name, a room number or a telephone number; or a personal message, your brand… There are over 100 logos to choose from to truly personalise your sew in name labels.
View our complete range of personalised name labels for clothes
Guaranteed solvent freee inks and Oeko-Tex® certified satin.
Dimensions: 20mm x 76mm - 0.787 x 2.992 inch

96 review
New: The foldable sew in name tape, in its XL version!
It will allow you to label the jumpers, hats, coats and all clothes for the entire family.
This fabric sewing label is also particularly suited for all knitters, crocheters, seamstresses and designers who want to label with their name or add a personal message onto their creations.
This personalised sewing label is fully customisable, as are our smaller sew on name labels.
You will be able to enter some text only, a text and a logo, or only logos.
You can enter up to 3 lines of text and can choose amongst over a 100 logos to customise your sew in name tags.
The label has been designed to be sewn as a loop on your clothing.
Guaranteed solvent free inks and certified Oeko-Tex® satin
Dimensions: 20mm x 76mm - 0.787 x 2.992 inch
Tips to affix your labels
Fold the label on itself, with the text on the outside and sew the ends together on the garment to be labelled.
To guarantee a long lasting and solid stitching, we recommend using a polyesther thread.