The « Thankyou teacher » Pack
PKMM
A useful, personalised gift to thank and show your appreciation to teachers, assistants, coaches…
Please personalise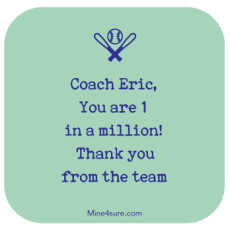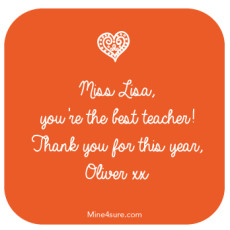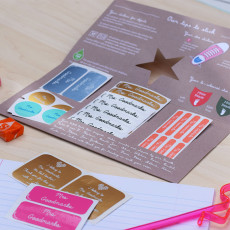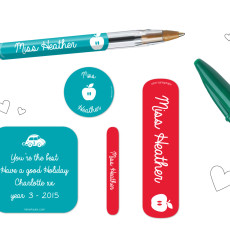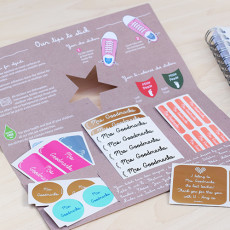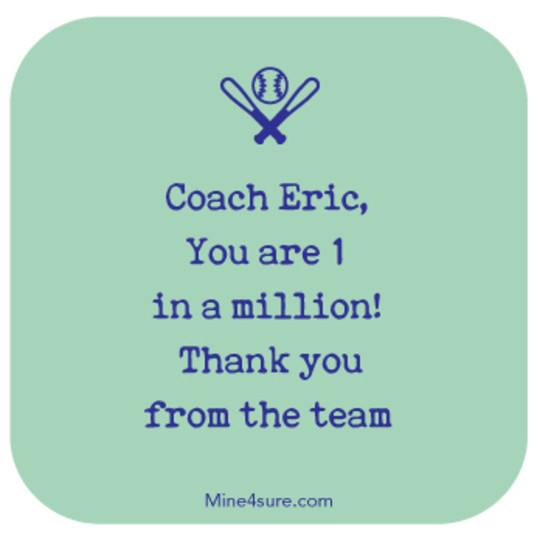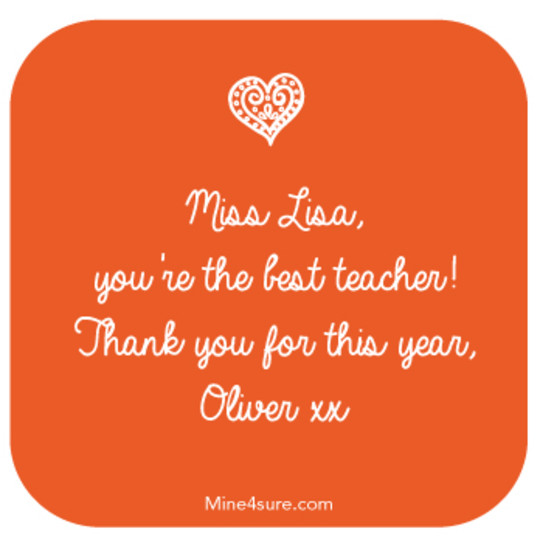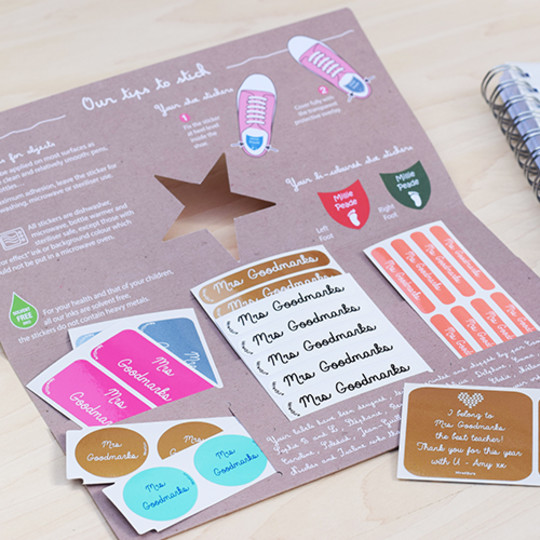 This pack of personalised stickers will make a fantastic « thank you » gift or to show your appreciation to teachers, coaches, childminders…
A great present idea for an end of year gift, or for teacher appreciation week! The 32 personalised stickers it contains will allow teachers to label in their name their own supplies and belongings so they do not get mixed up with the school's own.
A small present often goes a long way and the teachers will love the usefulness of these personalised labels.
This pack contains:
6 round stickers
4 rectangular stickers
12 small stickers
8 mini stickers to personalise in the teacher or coach's name, with a font, colour(s) and picture to make it truly theirs.
+2 square stickers bearing your very own special message to the recipient of this pack (to stick on the pack itself, a card or an additional homemade gift for example)
When summer comes, it's always a struggle to find a novel idea for a « thank you » gift for the teachers, the coaches… This pack makes a very useful, affordable gift they will love to receive!
This pack of stickers is perfect for teachers and helpers to label, in their name, the personal belongings they take to school or on the training pitch, their own supplies…: pens, bottle, mug, scissors, books… and be sure to have them back from pupils, colleagues :)
This pack includes: 6 round stickers, 4 rectangular stickers, 12 small stickers and 8 mini stickers personalised in the name of the teacher or coach.
Mine4Sure bonus!! 2 square stickers, with up to 5 lines of text, on which you can print a personal message to wish the recipient all the best or simply say thank you.
These larger message stickers can be stuck to directly onto the pack containing the labels, on a card or an extra gift.
Tips to affix your labels
With these personalised stickers, teachers, coaches, assistants, childminders will be able to label their personal belongings.
Coming in a mix of 4 different sizes, to suit different sizes objects, these stickes can be stuck on most surfaces as long as they are clean and smooth.
2 square stickers are included in the Thankyou teacher pack and will allow you to add a special personal message. They can be stuck to compliment the pack, on a card or on an additional gift, homemade or not :)