The Ski Camp Pack
PK4SKI1
144 mixed labels to label and find it all for ski camp

1 review
Please personalise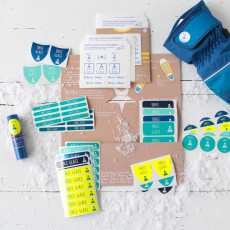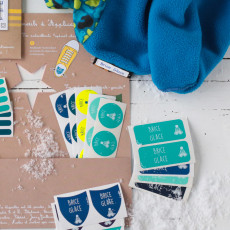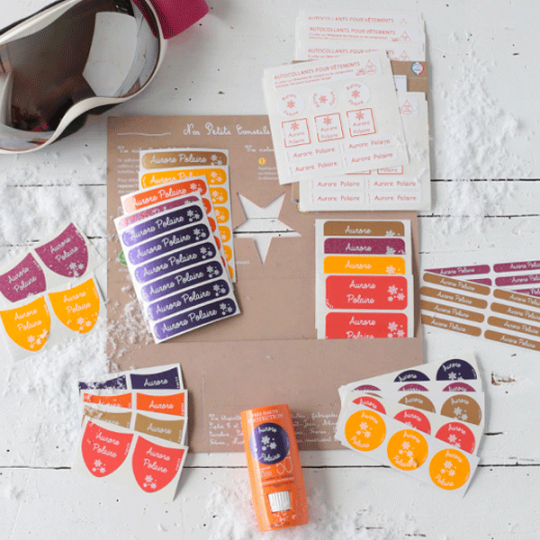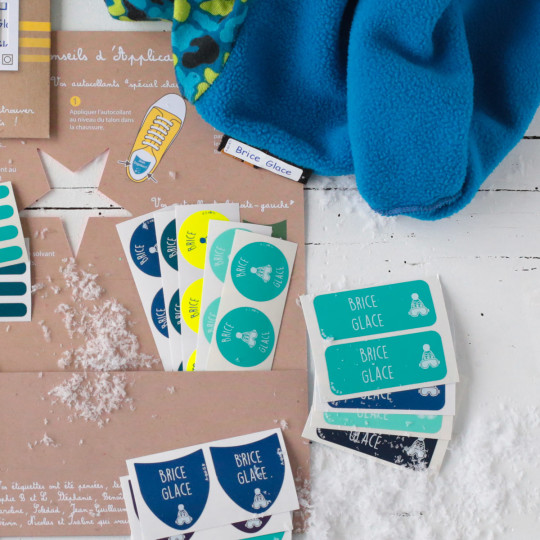 This pack contains 144 labels to label it for ski camp, winter school trips, ski holidays… With this Ski Camp Pack, you will be able to identify in your name all your ski, mountains equipment and a lot more…
It includes:
60 labels for clothes
18 round stickers
30 small stickers
16 mini-stickers
8 rectangular stickers
6 pairs of stickers for shoes
So useful to label skis, poles, helmet, goggles, sun glasses, sun cream, telephone, books, game console, toiletries (toothbrush and paste, shampoo, soap), ski boots, shoes, slippers, jackets, gloves, ski masks, hats… and everything else you want to bring back home after your trip!

1 review
This combo pack of 144 mixed personalised labels has been specifically designed to identify in your name all the personal belongings you take on a ski camp or ski holiday.
It includes 60 labels for clothes, iron-on (to apply with an iron) OR stick-on : you choose the type you prefer ! They will allow you to label all the ski clothes (ski trousers, ski jacket, leggings, thermals…), ski socks or classic as well as underwear, trousers, jumpers, coat, jacket, hats, gloves, scarves, bath towel, t-shirts….
This pack of mixed labels to personalise in your name also contains:
18 round stickers to label toiletries (shampoo, soap, sun cream, lip balm stick), board games, telephone, camera…
30 small stickers to label hairbrush, toothpaste, torch lamp, snack box, ski poles, medicine boxes if necessary…
16 mini stickers to identify in one's name : sunglasses, ski goggles, reading glasses, pens, toothbrush…
8 rectangular stickers to label a game console, books, lunch box, bottle…
6 pairs of stickers for shoes, ideally suited to label ski boots, snow boots, regular shoes, slippers…
Tips to affix your labels
Mine4Sure personalised iron-on labels for clothes are applied with an iron, in less than 8 seconds, directly on the fabric.
The personalised stick-on labels for clothes are fixed directly onto the synthetic care or brand labels of the garments to be labelled, quickly and easily : 3 seconds flat and NO need for an iron.
The personalised stickers for objects are ultra-thin and will stick to most surfaces as long as they are clean and smooth.