The Holiday Camp Pack
PK4
A combo pack of personalised labels to label and find everything when off to camp!
Please personalise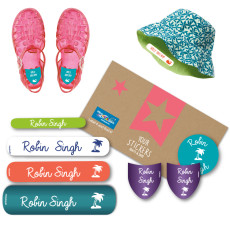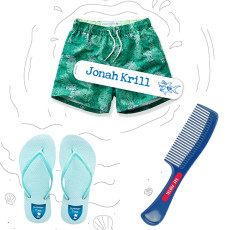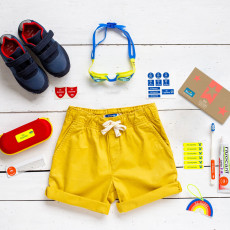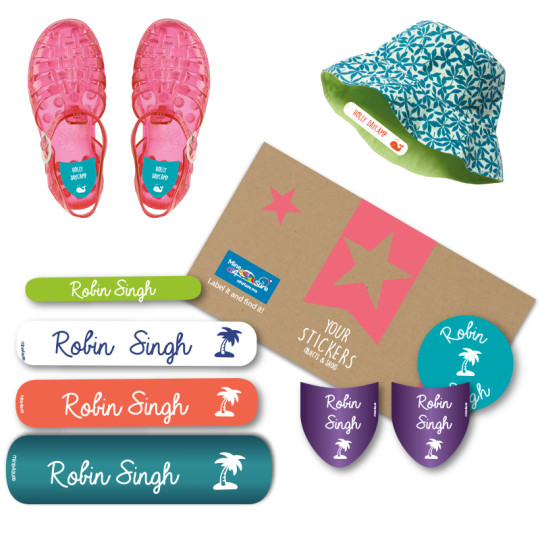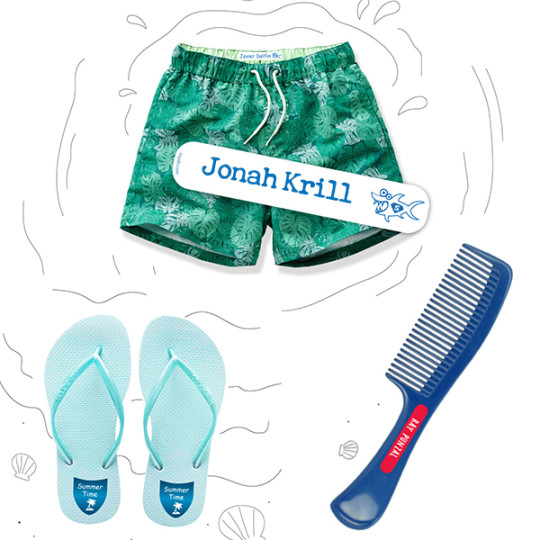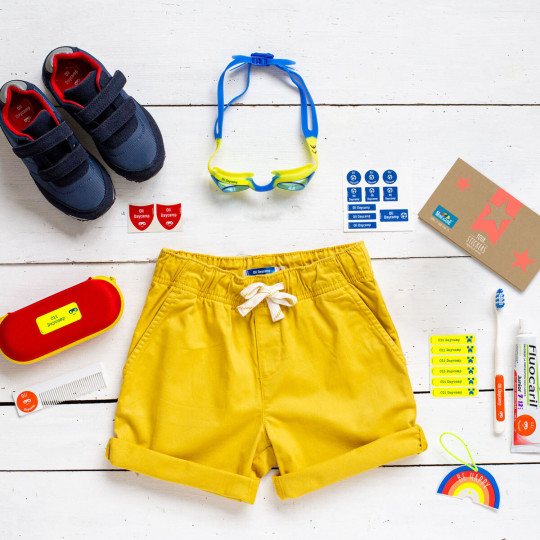 The Holiday Camp pack is a pack especially designed to suit the labelling needs when your children are off to summer camps, school trips, holiday camps…
Use the mixed personalised labels included in this pack to label : clothes, shoes, hats, glasses, sleeping bags, all personal care products (toothbrush and paste, creams, shampoo, soaps… and alco books, camera, phone, game console…
60 labels for clothes : iron-on (to fix with an iron) or stick-on (to stick in 3 seconds on the care or brand label of the garment)
18 round stickers
30 small stickers
16 mini stickers
8 rectangular stickers
6 pairs of special shoe stickers
** Carefully made in our office only** and free worldwide delivery!
Mine4Sure has designed the ideal pack of mixed labels to identify in one's name all the belongings taken to camp or on a school trip!
This pack of personalised mixed labels contains:
60 labels for clothes(iron-on or stick-on)

18 round stickers (26mm diameter)

30 small stickers (56x11mm)

16 mini stickers (44x6mm)

8 rectangular stickers (52x22mm)

6 pairs of, special shoe, stickers (30x33mm)
All the labels are personalised with a name and surname of your choice, your favourite font, colour(s) and logo* to be chosen in the incredible selection we offer.
apart from mini stickers, too "mini" to allow a logo.
Tips to affix your labels
How to fix your labels for clothes
To label clearly, simply and efficiently clothes and fabric items taken to holiday camp, we offer two types of personalised labels: iron-on personalised name labels or stick-on personalised name labels.
The iron-on labels are fixed with an iron. First peel the label of the backing sheet then place it at the desired spot. Cover the label with the greaseproof paper provided with the labels. Then apply a downward pressure for 8 seconds with your iron, temperature 180°C (steam off).
The stick-on labels for clothes are to be fixed directly onto the synthetic care or brand labels of the garments to identify in your child's name, as simply as you will do for a simple sticker. This is the quickest way to label clothes.
How to fix your personalised stickers for objects
Mine4Sure personalised stickers can be stuck on all smooth and clean surfaces.
They are perfectly suited to label all essentials when going to camp : camera, drink bottle, sun glasses, sun cream, snack box…
To ensure optimal adhesion, we recommend that you leave the object for 24h before using it.