Back to School Organisation: Helpful tips and ideas
---
Have you noticed how, every year, Back to School creeps up on us? It just feels like yesterday that summer was ahead of us and now September calls. To help you slip back into reality, we collated this list of Back to School organisation helpful tips and ideas.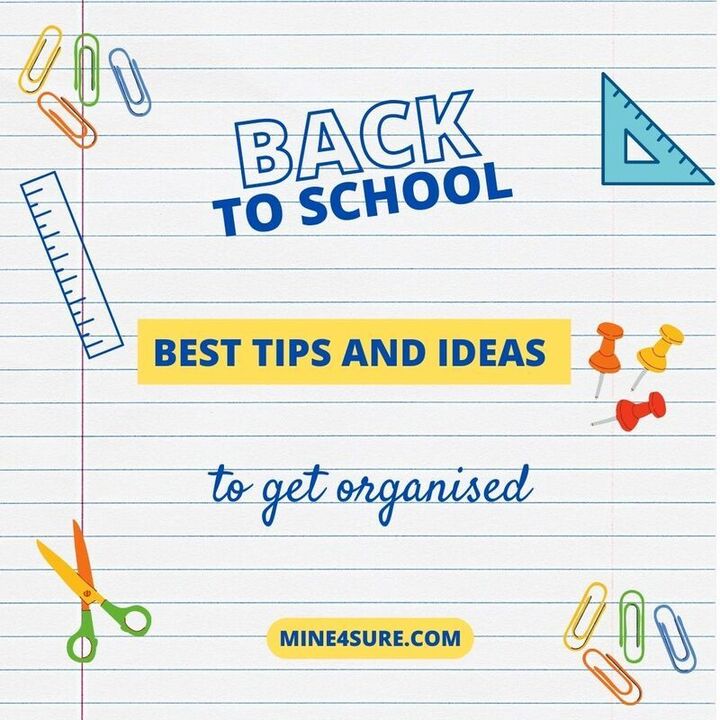 These clever organisation tips and ideas will help you save time, stress and money and hopefully contributing to a fantastic new school year.
1/ SORT
The 1st step to prepare Back to School is to SORT.
Sorting will allow you to identify clearly what is reusable and what is not. Often as the school ends, the children end up with lots of unused or still perfectly good supplies that they will be able to use again the following school year.
If the notebooks cannot be reused the following year, there are probably plenty of pages that have not been used. Take a few minutes to carefully tear out the sheets from the old notebooks and use them as homework paper for the following school year.
Sorting and reusing is not only good for the planet, but also for your wallet 😊
This also applies to school uniforms, shoes, accessories, and sports equipment. Organise a little fitting session and sort in categories:
too small to give away or sell.
to keep for another year or at least few months
2/ LIST
List everything that you need to purchase and keep to the list when shopping. Temptation can be great to get new fancy pens, school bags… or this year's novelties that might not prove useful or needed for school after all.
3/ LABEL everrrrrrything in your child's name
School name labels are an essential part of any back to School organisation. Waterpoof, washable labels are your best buy for the school year. You can used them on everything from school jumpers, school shoes, PE kits to shoes; jackets to hats; water bottles to lunch or snack boxes; pens to notebooks… And the list goes on!
It's not only a time saver but saves money too because your child's stuff is returned rather than feeding the lost and found bins at school. Plus, you are sure to get bonus points for teachers and caretakers for having labelled your kiddos' stuff 🙂
Whatever you need to label, there is a label for it:
For school uniforms, school clothes, sports clothes… several types of name tags for clothes are available:
– Iron on clothing labels will allow you to label more or less permanently much of your child's clothes, provided they withstand the use of an iron.
– Clothing label stickers are the quickest way to identify in your chosen name all the clothes a child needs for school, camp, sports… They only take a few seconds to stick on the care or brand labels of the clothes you need to label.
– Some school still favour and require sew on labels.
For school supplies, bottles, lunch and snack boxes, sports equipment… personalised name stickers will save the day.
4/ Back to school ESSENTIALS
In addition to what is on the list of supplies, there are a few essentials to equip your child with for this school year.
Personalised kids water bottles to keep your children hydrated all day long.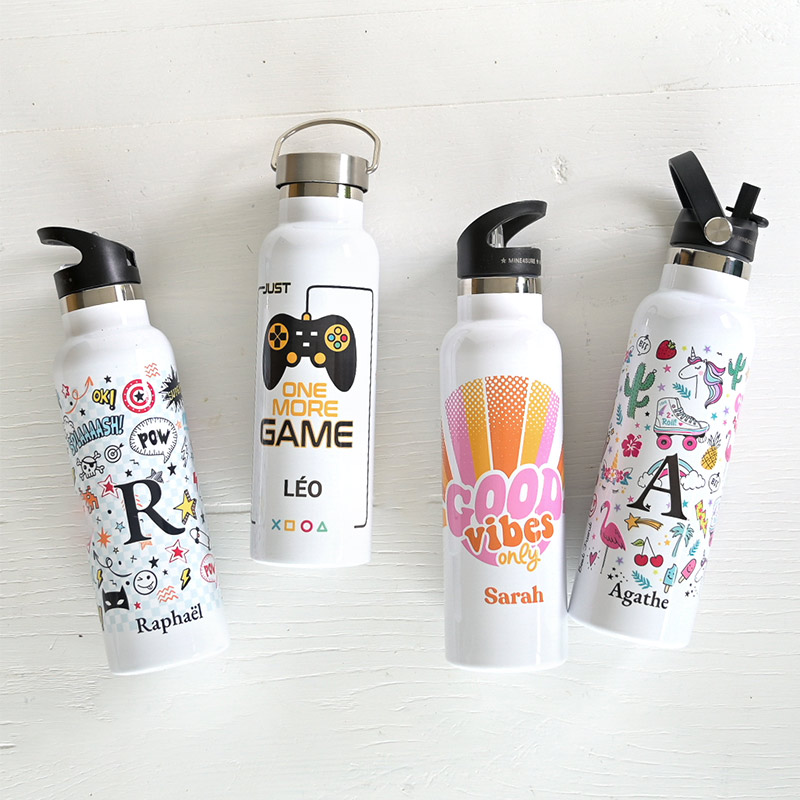 For the children going to daycare or preschool, a personalised bag in their name to keep a complete change of clothes (underwear, top, trousers or skirt) all tidy and ready to use in case of need. Nursery labels will also be very useful to identify in your children's names all their clothes and belongings.