Card holder: A DIY for Christmas half term holidays
---
The time of the year when families are reunited, Christmas get together are the moments when we can all spend time together, children and adults alike, and share activities and games.
Hence, the perfect time for board and card games. So, in order to help the younger kids hold their cards, we have imagined this cute card holder : the perfect DIY for Christmas half term holidays.
Card holder DIY: How to make it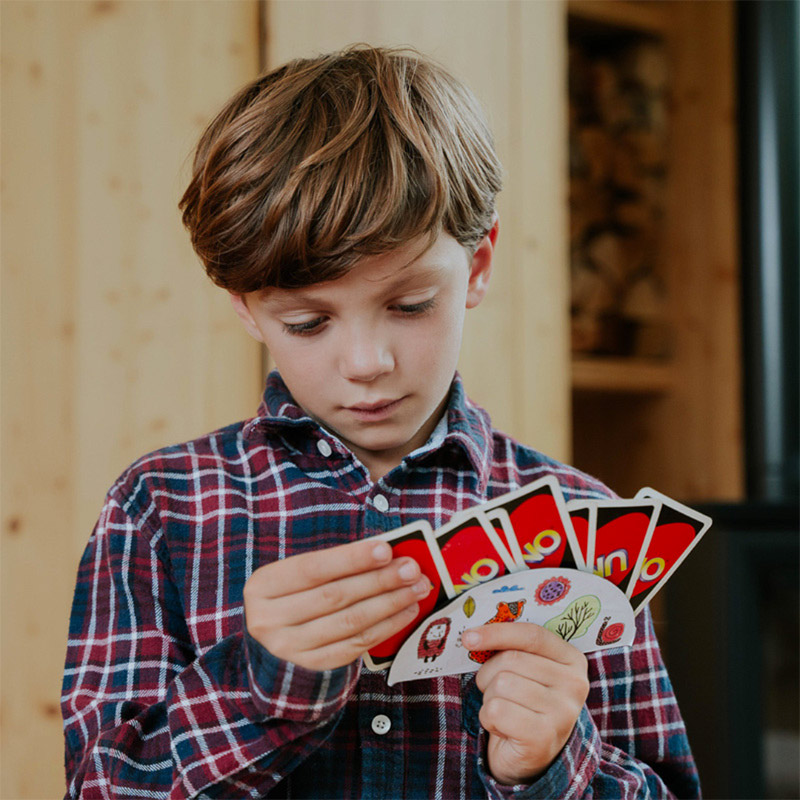 In order to make this card holder, you will need:
The template to download just here
Some cardboard
A pair of scissors
A glue stick
Your favourite colouring pencils or pens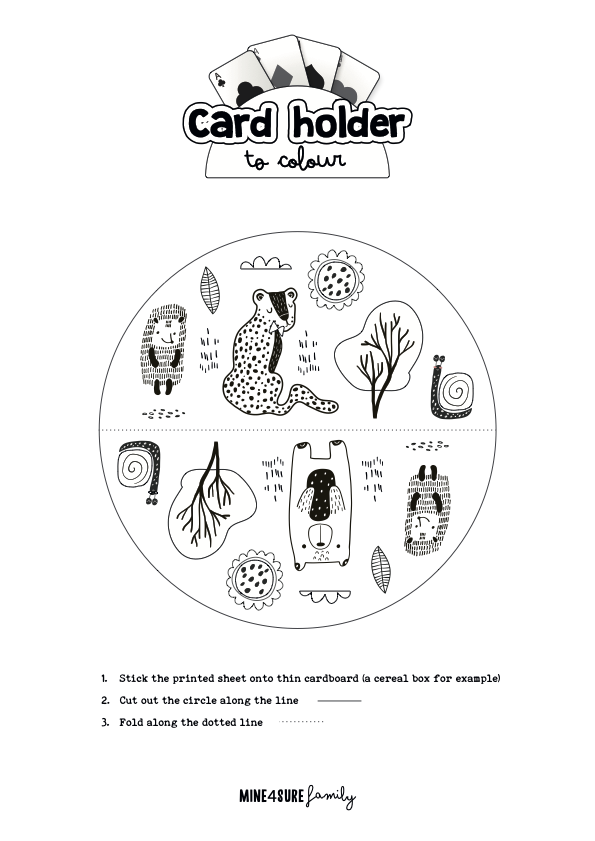 The making of your card holder: DIY for Christmas
Initially, you will need to download our free printable card holder model, just here.
Once you have cut the circle out, you will, then, need to stick it on a piece of cardboard.
After the glue has dried, cut out the cardboard in a round shape following the outline of the template.
As soon as the circles are ready, let your children colour and personalise their card holder as they fancy with crayons, colouring pens and pencils.
For the final stage, just fold the card holder following the double line in the middle of the circle.
Card holder: a fantastic help for the younger children
Children, and the younger ones in particular, often find difficult to hold their cards together.
This is why, we have imagined and designed this card holder. Easy to use, our card holder is especially adapted to little hands.
It will allow the younger children to hold all their cards easily, have a better view of them and not to damage the cards!
A super cute helping tool, personalised according to their taste, that will allow them to play (and win 😉) more easily.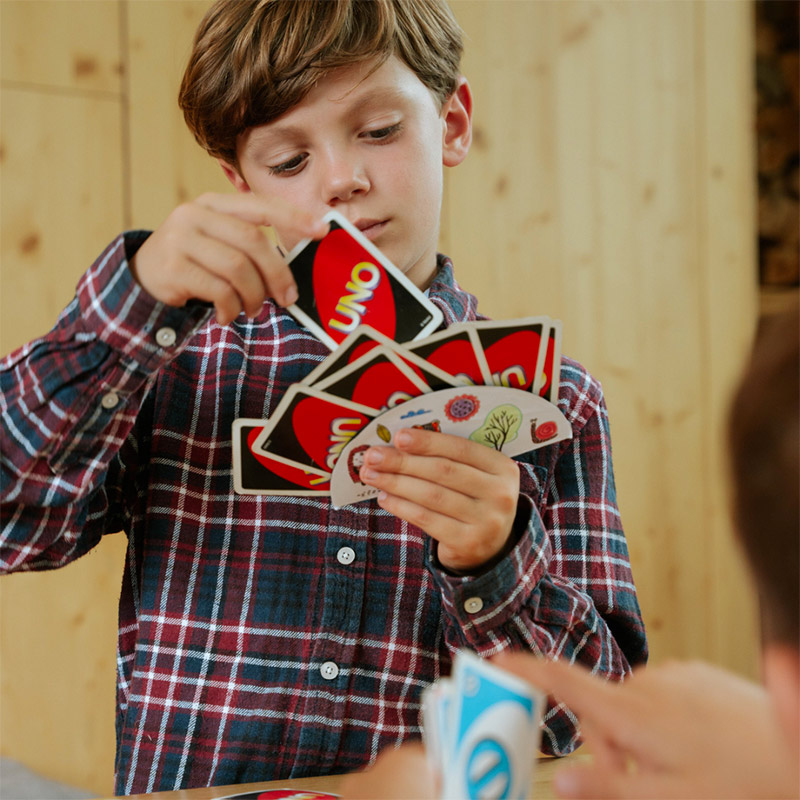 On our blog, you will find plenty of fun and fab ideas of DIYS to make together during this Christmas holiday half term!
For example, get the kids to make their own Rudolph the red nosed reindeer Christmas tree decoration with our Rudolph tree decoration DIY.
May your Christmas be merry and bright! Full of family time and fun!