Holiday season DIY: Personalised festive tea lights
---
Calling all candle lovers! We have found the Holiday season DIY : Personalised festive tea lights.
Make them for you to add a special touch to your Christmas or New Year decor. It's also makes a fabulous gift for a friend or as part of secret Santa.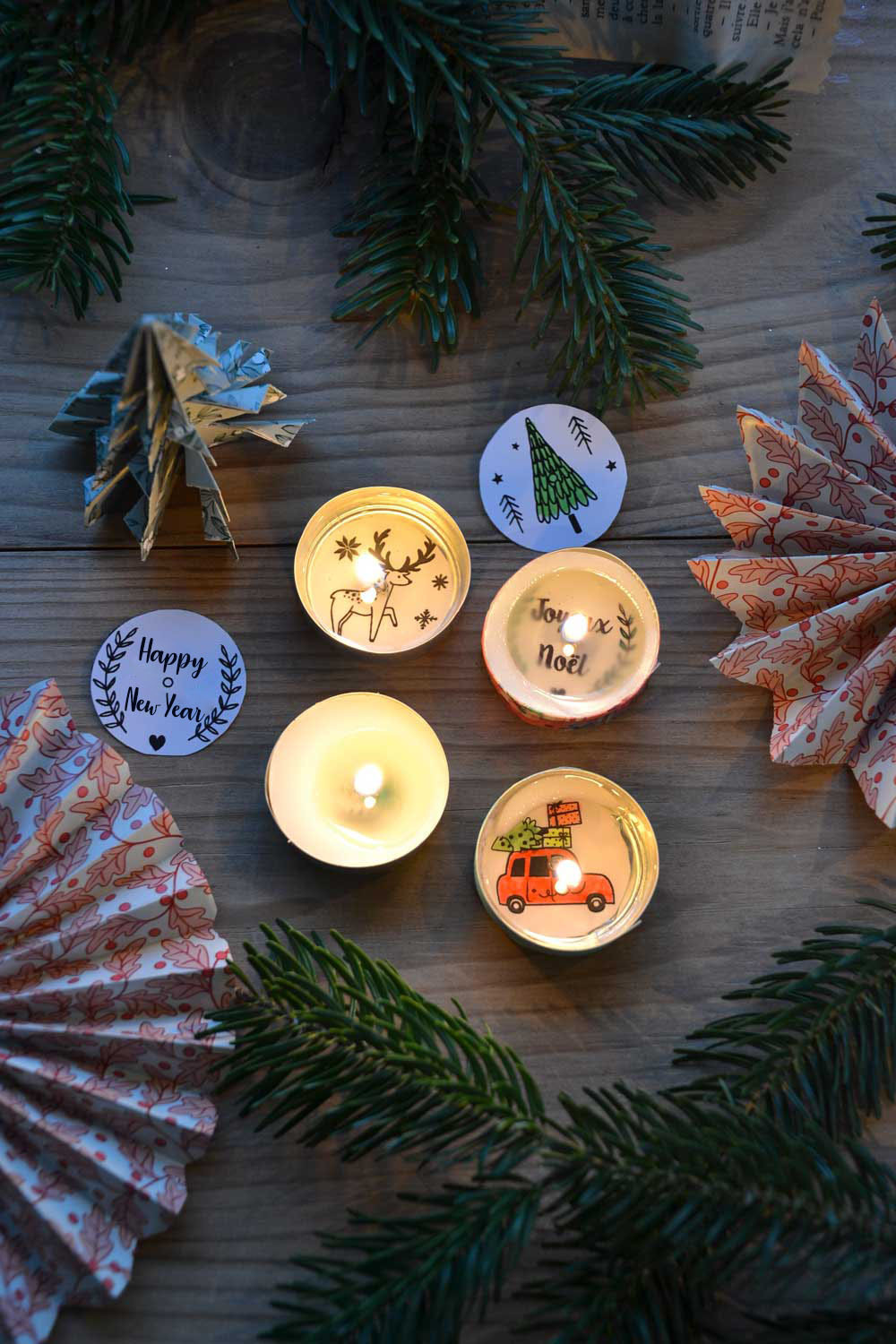 Holiday season DIY: Make your own personalised festive tea lights
Imagine standard tea lights that just turn out to be not that standard and in fact very special ! As the wax melts, a cute picture or a little message appears.
This can be a special attention to your Christmas guests at the Christmas diner table, to your lovely neighbour, a secret Santa present or simply a gift for someone you care about or want to thank.
To make this lovely Holiday season DIY, we have designed lots of little pictures and messages all with a festive theme that is free to download.
To make your personalised festive tea lights:
You will need :
20/24 tea candles
A pair of scissors
A pointed blade to make a hole
First, carefully cut out each circle.
Next you need to prepare the candles by, first, removing each candle from its metal casing and then by removing the wick from the candle
Now, select the pictures you want for each candle. With a pointed tool, make a little hole in the centre of the picture. To this effect, a dot indicates the centre on each picture.
Insert the wick of each candle through each picture, then place the wick back on the candle
All there is left to do now is to put the candle back into its casing, lit the candles and let the magic begin !
As the wax melts, the pictures will appear.
Our pictures are in black and white but, you can do like we did and colour them in if you wish
Follow this DIY step by step in the video 👇