My letter to Santa : Free printable
---
It's starting to feel a lot like Christmas !
Street decorations are going up, windows are starting to be decked in all things Christmassy and the coldness in the air just makes us want to light the fire and get cosy to read a Christmas story !
For the children, it's the time to prepare their wish list to send to Santa. So here, at Mine4Sure, we have prepared a lovely letter to Santa free printable that the kids can download and fill in with their wish list.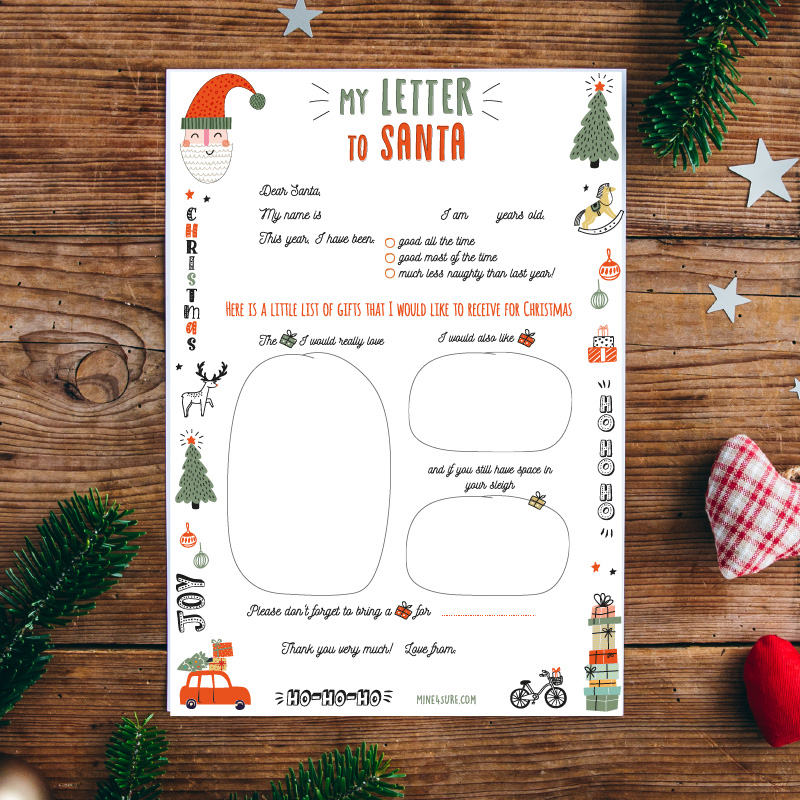 My letter to Santa free printable
A lovely letter to Santa free printable with a beautiful Christmas design and easy to fill for kids of all ages ! Children can write, draw and even paste cut out pictures of their favourite gifts in the dedicated boxes.
And since sharing is caring, especially at this time of year, there is a special box to make a wish for a loved one (or several ;)).
Then, you have to do now is to send the filled in letter to Father Christmas.
The Christmas magic ensures that all letters arrive at destination. But we have it from a (very) reliable source that the following address works particularly well 😊:
Father Christmas or Santa
North Pole
Special gifts deserve special wrapping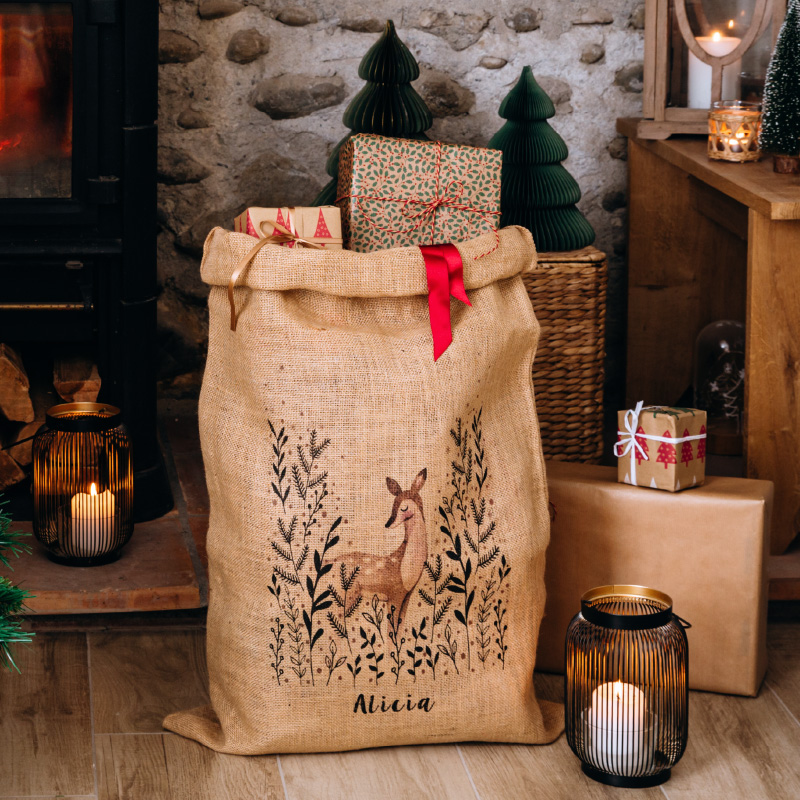 Add a bit of magic on Christmas morning with a very special delivery from the North Pole! And make a gift to the planet too by reducing the volume of wrapping paper used!
Our personalised Santa sacks, large and small, are ideal to put your Christmas presents under the tree and they offer an zero waste alternative to wrapping paper.
Made of hessian, personalised in the name of your choice, they are a perfect addition to any Christmas decor. They can be re-used year after year.
Our cotton Christmas gift bags also offer a lovely reusable Christmas packaging, that can be used year round. They add a special touch to any presents.
For more Christmas ideas that we love, follow us on Pinterest