BACK TO SCHOOL time table free printables
---
For a lot of us, September rhymes with « Remember » !!
Remember… the new school time table, new out of school activities, new schedules…. So what's best to help you remember than our Back to School special time table free printables ?
Let's be honest, at the beginning of the new school year, most conversations at the diner table resume themselves to :
« Mummy, when do I have pool this year ?»
« Remind me what time do I have to collect the kids from the theatre group ? »
« Dance practice is Tuesday or Thursday night?»
« Daaad ?! When did you say pottery class was ? »
Back to school special time table free printables for the whole family
Because our mission of helping parents doesn't stop at making gorgeous and super useful labels, the Mine4Sure's design team has come up with these lovely Back to School timetable free printables.
All you need to do is choose your favourite design, print it and display it on the fridge door or any other space where everyone in the family can see it.
All the information will be there for everyone to see !!
Timetable free printables: Discover our 2 designs!
For super heroes fans and cool dudes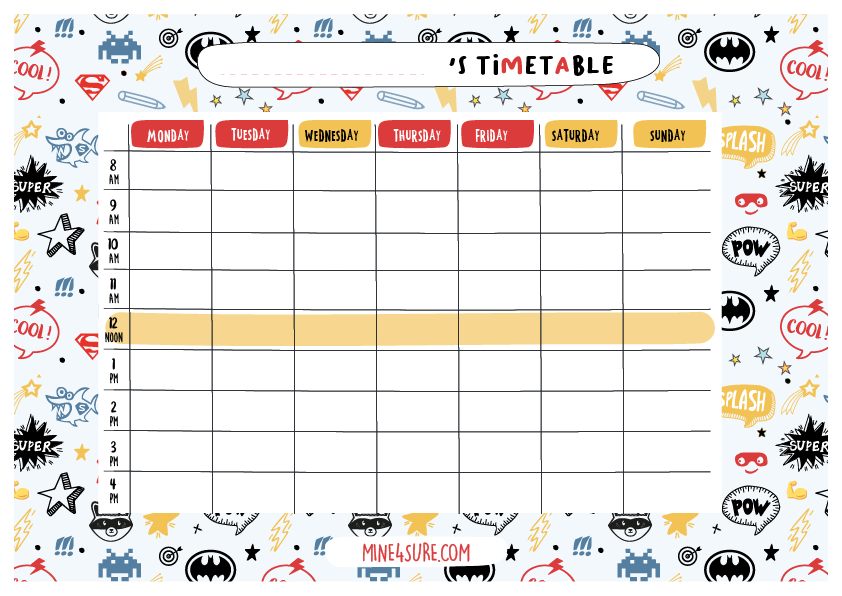 For unicorn lovers and fans of flashy colours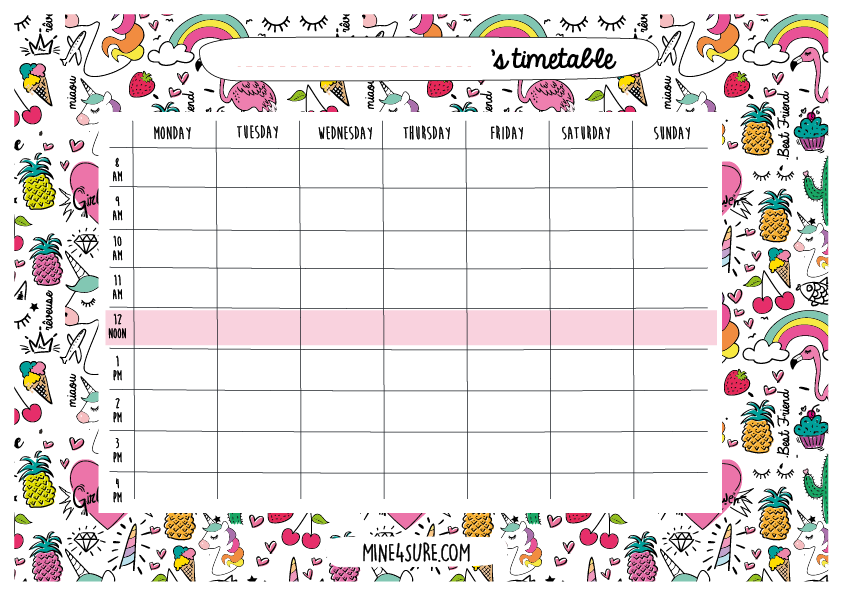 And since good things come in twos, these designs are also available in our personalised water bottles and cotton ruck sacks collections!
They also match the themes available for our « Tags4Bags » and the logos you can add on all our personalised name labels: name tags for clothes (iron on name labels, sew in name tags, stick on clothing labels) and stickers for shoes and objects.
So are you more team Super Hero or team Unicorn ?
Psst, if you can't decide, it's easy! Just print both 😉
After these past two years full of challenges, we wish all of you a fantastically smooth new school year!