Yummy homemade Lemon Curd
---
It is not a criteria in our recruitment process, but I must say that there isn't one of us in the Mine4Sure team who does not have a sweet tooth! Cakes, cookies, jams … we are all up for testing new recipes!
Winter is THE season for citrus fruits so the perfect time for us to try this yummy homemade lemon curd recipe! So delicious that we decided to share it with you 😊 so that you can share it with your friends & family too. Presented in a beautiful jar, labelled with a lovely personalised jam jar label, this make a lovely pressie that will be for sure greatly appreciated.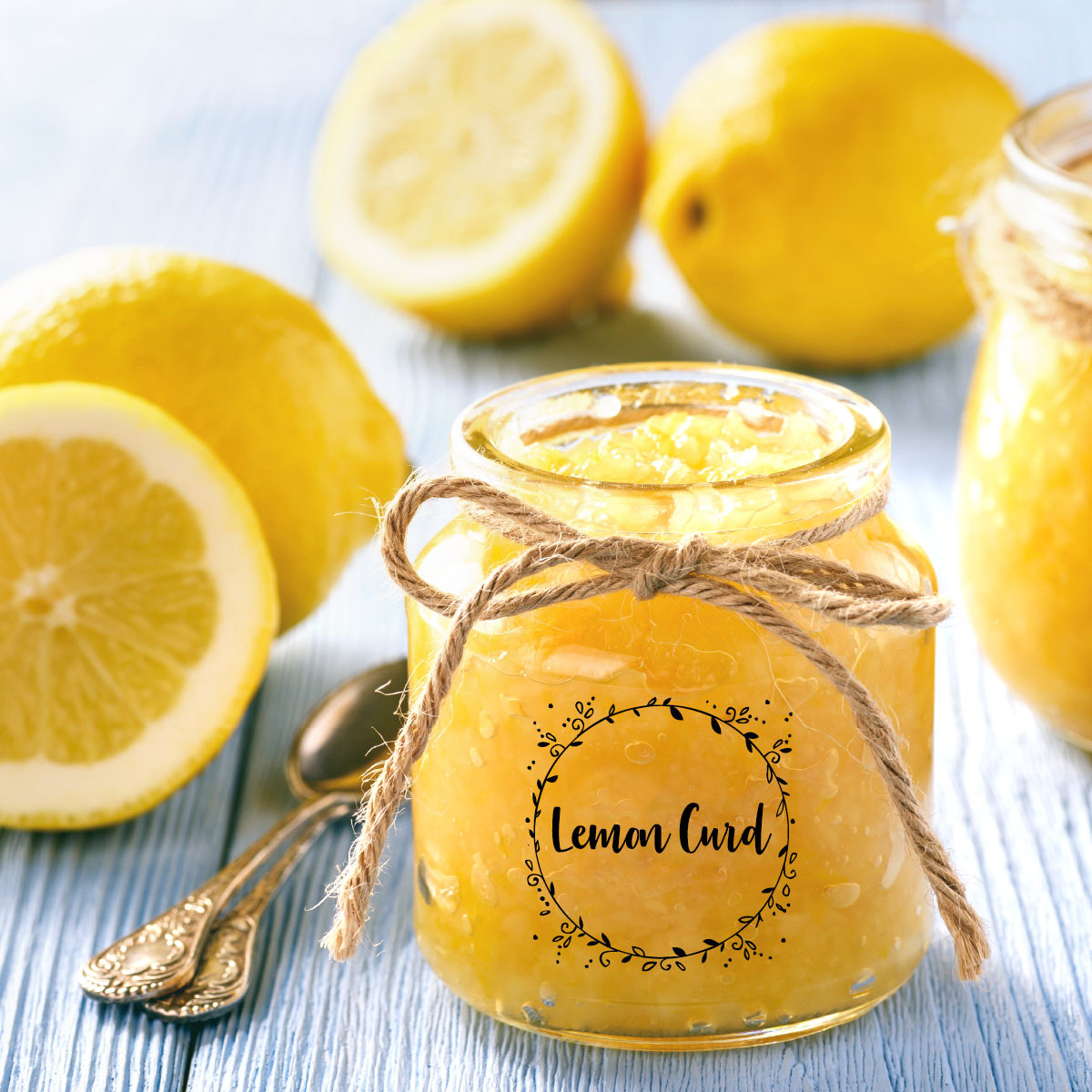 Yummy homemade lemon curd recipe
To make this luscious lemon curd recipe, you will need:
120ml Fresh lemon juice (1/2 US cup)
3 tablespoons finely grated organic lemon zest
To make the above this recipe uses approximately 3, ideally organic, untreated, lemons
113g of unsalted butter (1/2 cup- 1 stick)
177g Sugar (3/4 cup)
Pinch of salt
4 large egg yolks
4 stages recipe:
First of all: Melt the butter in a heavy medium saucepan over medium low heat
Next: Remove the pan from the heat and whisk in the sugar, lemon juice, zest and salt. Whisk in the yolks until smooth.
At stage 3, cook the mixture, whisking constantly, until it thickens and leaves a path on the back of a wooden spoon when a finger is drawn accross it. Do not allow the mixture to boil.
Finally: Immediately pour in this yummy homemade lemon curd through a strainer into a bowl or in jars. Leave to cool to room temperature, whisking occasionally. Refrigerate.
Lemon Curd keeps for a month in the refrigerator (though there is a chance that if it has stayed that long there it's because it's been forgotten) and for about 3 months in the freezer.
Jam Jars as beautiful as their content is delicious
Let's be honest, what would a delicious jam be without a beautiful jar and a gorgeous personalised label?
Opt for labels that will allow you to find your way through all your jam jars and the different types of jam you have made. The ideal label to mark all your jam jars? Our jam jar label. Its advantage? Its shape adapts to all jars. It is washable, resistant and can be personalised ad infinitum!
You can personalise your jam jar labels in many ways with the name of the jam, the date, the ingredients, a little message. There are up to 5 lines of text available.
You can choose amongst 14 different writting fonts, traditional, fancy, cursive… Choose the font that suits your style or theme best. Handwritten style fonts, like E12 or E48, are perfect to match the homemade theme
Next, choose the colour(s) of your stickers. There are more than 30 to select from : from pastel colours to neon, via sparkly, metallic or transparent, the hardest might be to decide which one(s).
Our favourite colour for a label for lemon curd : Transparent with a black text. It will sure stand out on the lovely yellow colour of your lemon curd.
Last but not least, add the finishing touch and complete your personalisation with a logo or border amongst the 50+ available.
In need of inspiration?
Here are a few examples if you are stuck for ideas for labelling your yummy homemade lemon curd :
Mine4Sure's Jam Jar labels come in sets of 12, 16, 24, 32, 48 or 72. They are waterproof, so you can easily wipe them in case there are a few drops of jam running down the side.
In addition, if you are reuse or recycle your jars, our jar stickers happily go through the dishwasher. Whilst they are made to stick durably, you can also peel them off and replace them by a new one when you reuse the jar.
Like all our personalised labels, the jam jar stickers are printed with solvent free inks and benefit from the free standard worlwide delivery.
Jam jar stickers and more…
Since 2005 Mine4Sure is THE go to place for personalised name labels and stickers and a guarantee of quality. Our large range of stickers will allow you to label jam jars, preserves, storage jars but also shoes, objects… Our clothing labels collection includes iron on name labels, stick on name labelss for clothes and sew in name labels. The latter are great to label all your handmade knitting, crochet or sewing work.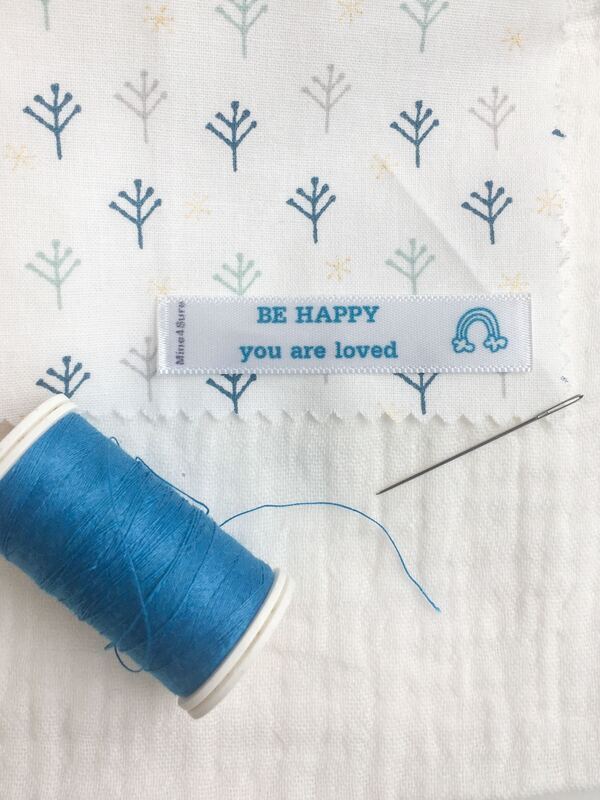 Don't hesitate to share with us on you use your Mine4Sure labels on Instagram and Facebook (@mine4sure), and make sure to tag it #mine4sureandyou to be in the chance for a refund. Every month, we will pick a tagged post at random and refund the corresponding order.