Mother's Day « vouchers for »: Treats for the best mama!
---
Looking for a Mother's Day DIY to suggest to your partner, kids, other half… You are in the right place ! Discover our Mother's Day « vouchers for »: Treats for the best mama ever ! because all MAMA-rvelous, MUM-azing, MOM-derful deserve, at least once in a while, a special treat!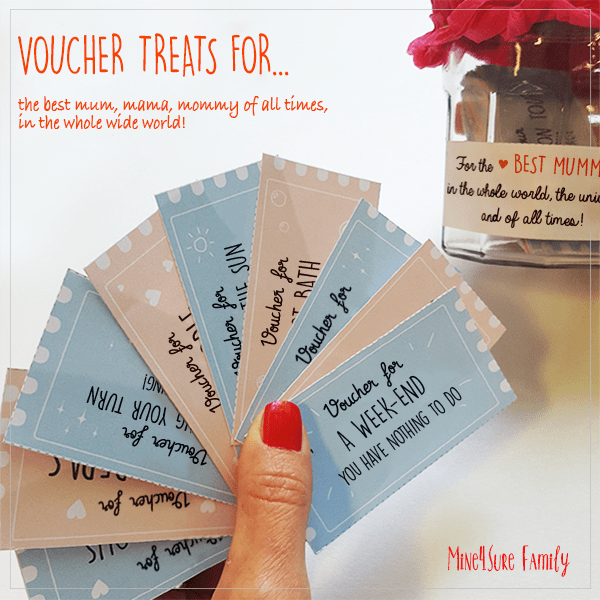 Mother's Day « Vouchers for »: Treats for the best mama!
Calling dads and kids looking for a gift idea for Mother's Day ! Mums are bound to love these « Vouchers for » special treats and we'll appreciate this gift that will last more than a day.
This year, rather than offering her, flowers, chocolates or a pasta necklace, treat her to special moments and treats when she can put her feet up. It's easy and requires almost no preparations.
Discover our ready to use « Vouchers for… »
The first thing you will need to do is download and print this free printable.
Next, cut each voucher following the dotted lines
Then, combine all the « vouchers for » in a jar or a pretty box, that you can decorate or personalise with your own message.
On the day, just hand the jar or the box to your beloved mama. She will then decide when she wants to use each voucher.
Click here, to download the « vouchers for »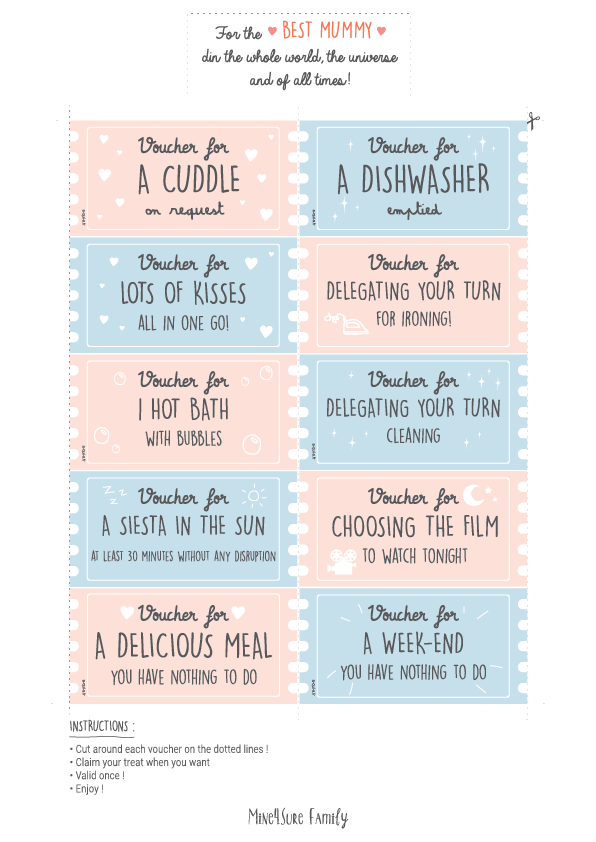 Promised, we won't say anything if you, the mama who reads this blog post, you want to print these vouchers and use them when you want. This is YOUR day after all, so make the most of it !
More gift ideas for Mother's Day
Want to complete this DIY with a personalised present ?
Discover our range of personalised gifts, mothers will love : a beautiful personalised stainless steel water bottle they can take everywhere with them; a personalised cotton pouch or totebag with her name, the ones of her child(ren) and your very own message. Super practical, it will follow them everywhere and carry all their treasures.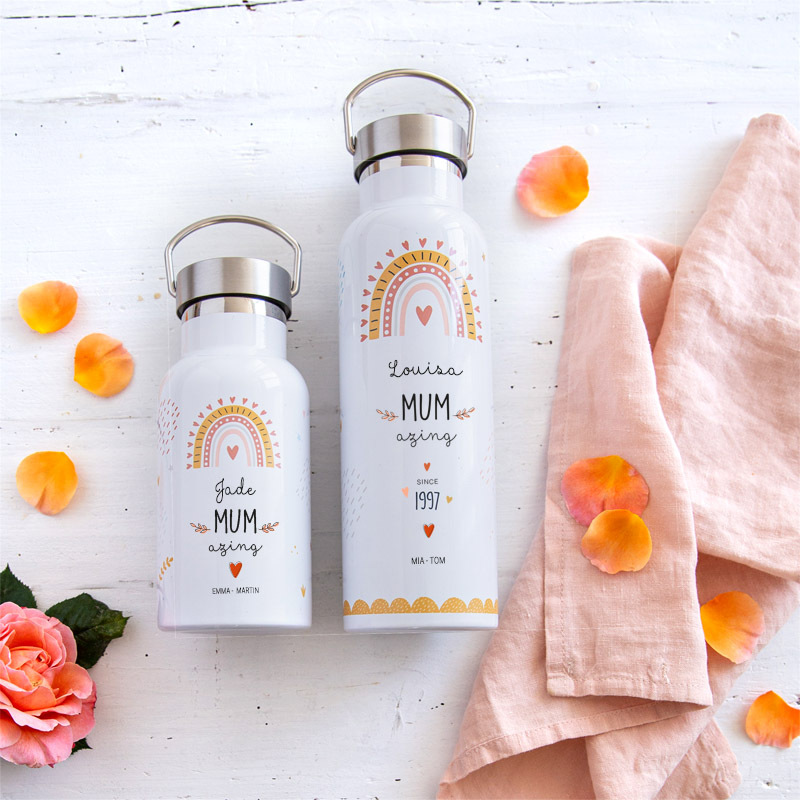 Join us on Pinterest for lots of other Mother's Day DIYs we love.