Egg Hunt free printable for Easter!
---
Hippity Hoppity Easter's on its way!
Which means Easter bunny, egg hunting and …. CHOCOLATE!! especially once you will have printed our Easter egg hunt free printable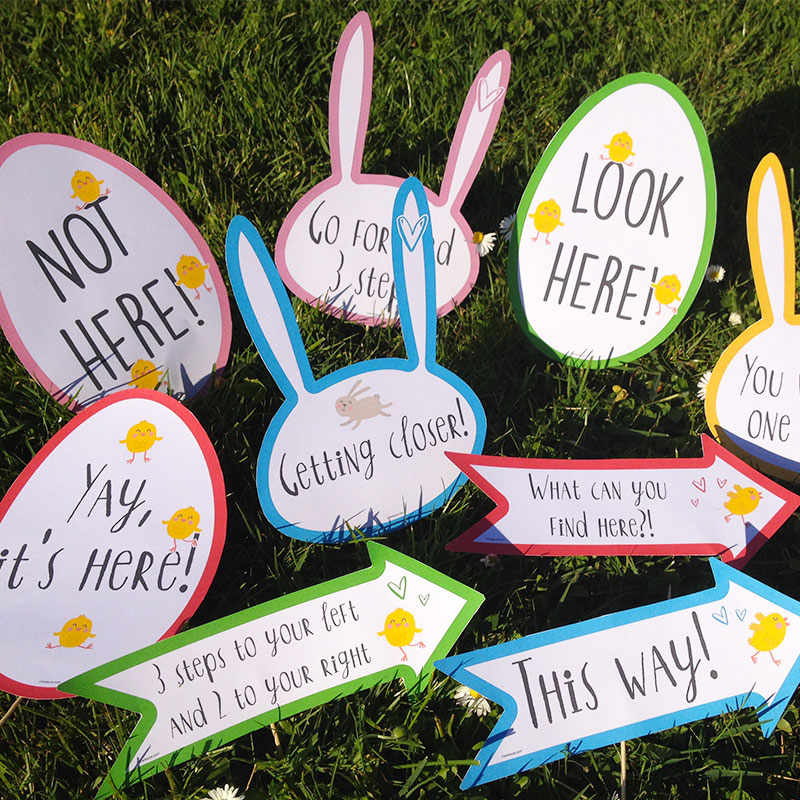 Because we love Easter and egg hunting (ok, ok and chocolate too), we wanted to make Easter this year more memorable.
So, Mine4Sure has teamed up with the Easter Bunny in order to make the Easter egg hunt even more fun and feels like a real treasure hunt!
On his behalf, we've designed these egg hunt printable to plant around the garden to help….or misdirect keen egg hunters, big and small!
If, in addition, all egg hunters have an Easter bag, personalised in their own name, it is bound to be an Easter they'll never forget
To download and print your Easter garden signs, click here: Easter egg hunt printable
In addition, you will need:
Some kebab sticks
Some cellotape
A pair of scissors
Let's get making!
First, print the signs and cut around the shapes
Then, tape a kebab stick at the back of each sign, so that a long enough piece is left at the bottom
Finally, plant them around the garden!
Once you're sure the Bunny has made its round, equip each child with their own personalised bag and off they go!!!
HOPPY EASTER !!
For more Easter ideas we love, head this way