As the Easter long week-end is drawing close, everyone is gearing up for the Easter egg hunt, their Easter bags in hands, ready to spend a lovely moment with family or friends. To add to the fun, we have thought of this lovely yet simple Easter DIY: making cute Bunny ears! Kids will then be able to roam the garden looking for Easter chocolates and treats. Several designs are available: 4 with beautiful patterns and one ready to be coloured.
DIY Bunny ears
Making Bunny ears is a perfect and simple activity to do with the children in the run-up to Easter. Quick and easy to make, the kiddos will be able to wear proudly their cute bunny ears all day long.
We love this year's newest patterns on our Bunny bags that we thought it would be fun to match the prints on the DIY Bunny ears with the prints on our Bunny bags ears 😊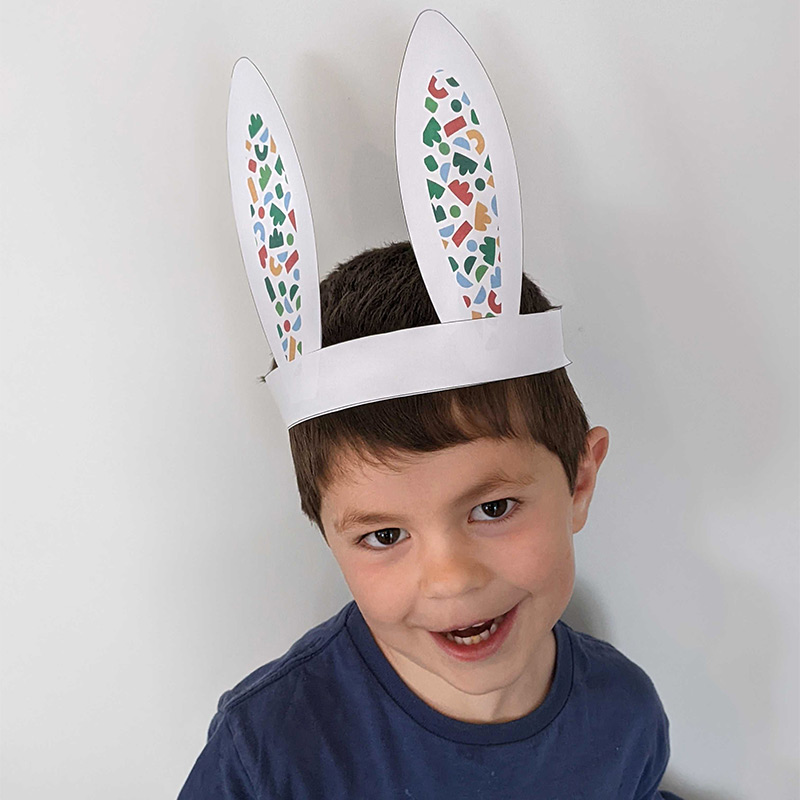 What you will need to make your Easter DIY Bunny ears
Download our free printable
Some glue
A pair of scissors
A volunteer Easter egg hunter to wear them proudly
To make your Bunny ears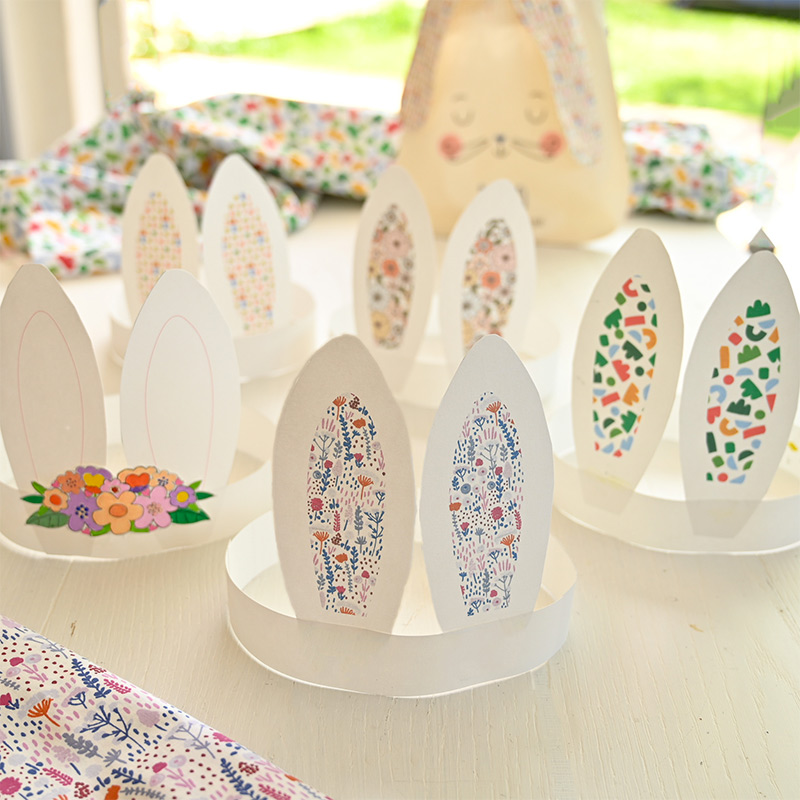 First of all, you will need to download the DIY printable.
Then, print the design(s) of your choice. Ideally use thick-ish paper or thin card, so that it will be easier to glue and assemble the pieces together. The ears will also stand up better.
You can choose amongst 5 designs: 1 colour-in floral design children can colour as they wish and 4 other designs to be printed in colours. The printed coloured designs match the patterns on the newest designs of our personalised easter baskets, in the Bunny bag collection.
The 2nd step is to cut out the different shapes on the printable: the ears as well as two bands that you can use to make the headband.
Once everything is cut out, all you need to do is assemble the different parts together:
The first thing to do is to stick the bunny ears on the squares marked ears. These squares are on the inside of the band so they are not visible when you wear the headband. It is therefore important to stick the printed part towards the outside (not facing you).
Finally, stick the two bands together to make a band long enough to go round the head of your little egg hunters. For that purpose, stick on of the extremities of the band with the ears to the longer band.
Then stick the ends together, adjusting the length accordingly so that it stays firmly around the head of your child.
Your little bunnies are now ready to hop around the garden in search of all the Easter chocolates and treats to fill in their personalised Easter bags.
Join us on Pinterest for more DIYs and Easter loveliness!
Wishing you a very Happy Easter!