Spookily fun DIY: Halloween origami finger game
---
Boooooooh ! Halloween is just around the corner !
To keep the kids busy until then and get in the mood for October 31, we have designed this spookily fun DIY Halloween origami finger game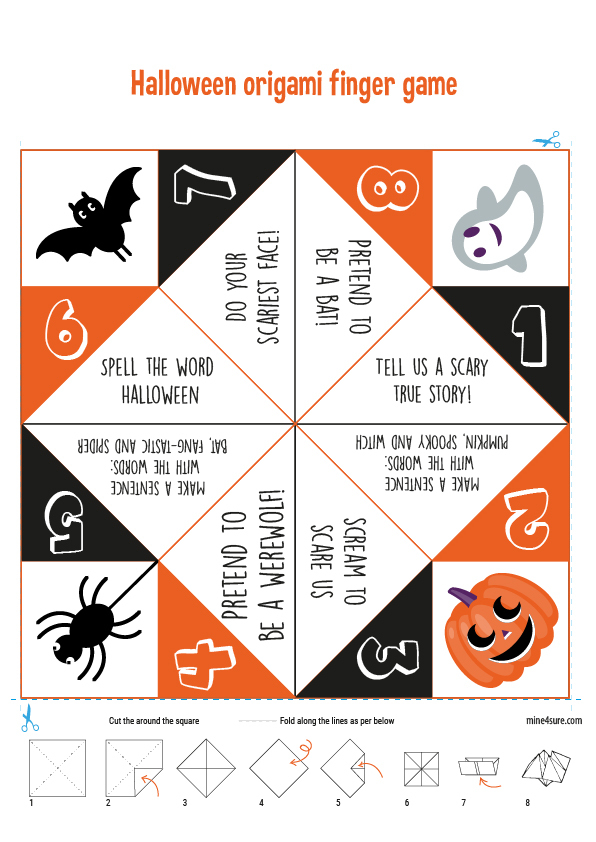 Spookily fun DIY Halloween origami finger game
First of all, choose which template you want :
– the coloured version (ready to use)
– the black and white version, ready for colouring
Then, download and print  the template of your choice
Next, cut out the square following the outer lines
Now, on to the origami folding part.
Although it seems easy, it's never as simple as it looks, so you need to take care when doing the folding so you don't do it several times over.
To prevent you or your kids turning into raging monsters, all the folding instructions are at the bottom of the template 😊
Finally, let the real fun begin and start playing !
Let your play mate pick a number, then open and close as many times as the number selected.
Off the numbers available when your origami opens, choose on the numbers and read out loud the question or action at the back of the number.
JUST TREATS, NO TRICKS!
No Halloween is really complete without a good dose of candy, chocolate and other sweets,  why not treat your favourite ghost or witch with its very own personalised Halloween bag to take on their trick or treating round.
Their sweets and candy statch will be safe in the bag personalised in their name. Each bag also come with a very special treat, not of the sweet kind and their teeth will thank us for it!, 6 spook-tacular glow in the dark stickers, also personalised in their name.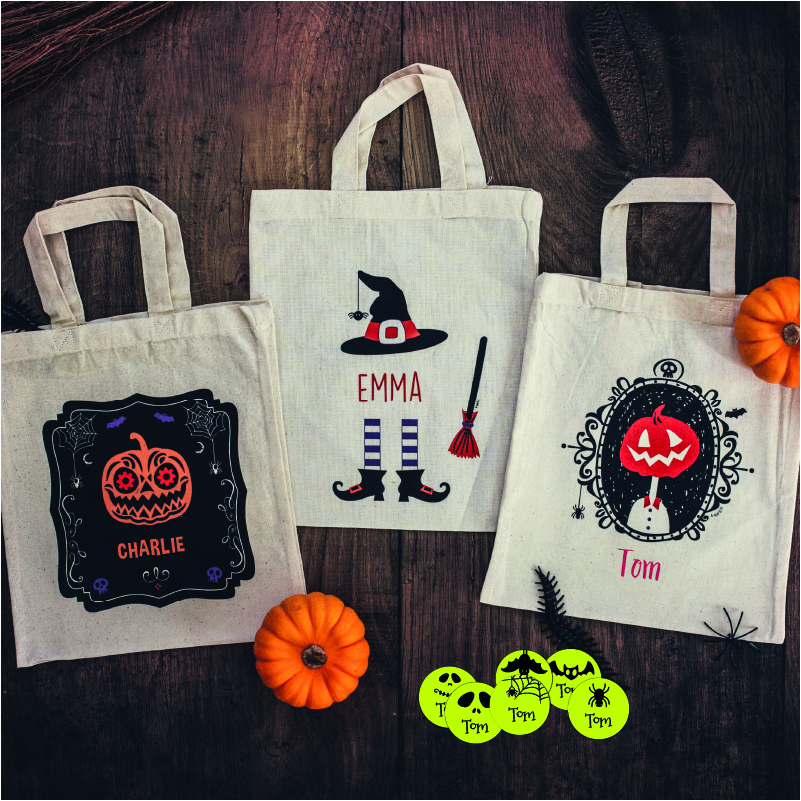 For more un-boo-lievable Halloween DIY ideas, treat yourself to a trip to our Pinterest page or the other articles on our blog !
Happy Halloween!