An Easter DIY! The Hen's Cabin
---
Our talented colleagues, from the design team, have come up with the cutest Easter DIY: The Hen's cabin! An adorable paper box, free to print, the kids will love to make and colour.
You can also fill it with some small chocolate eggs and hang in the garden for your little Easter bounty hunter(s) to look out for.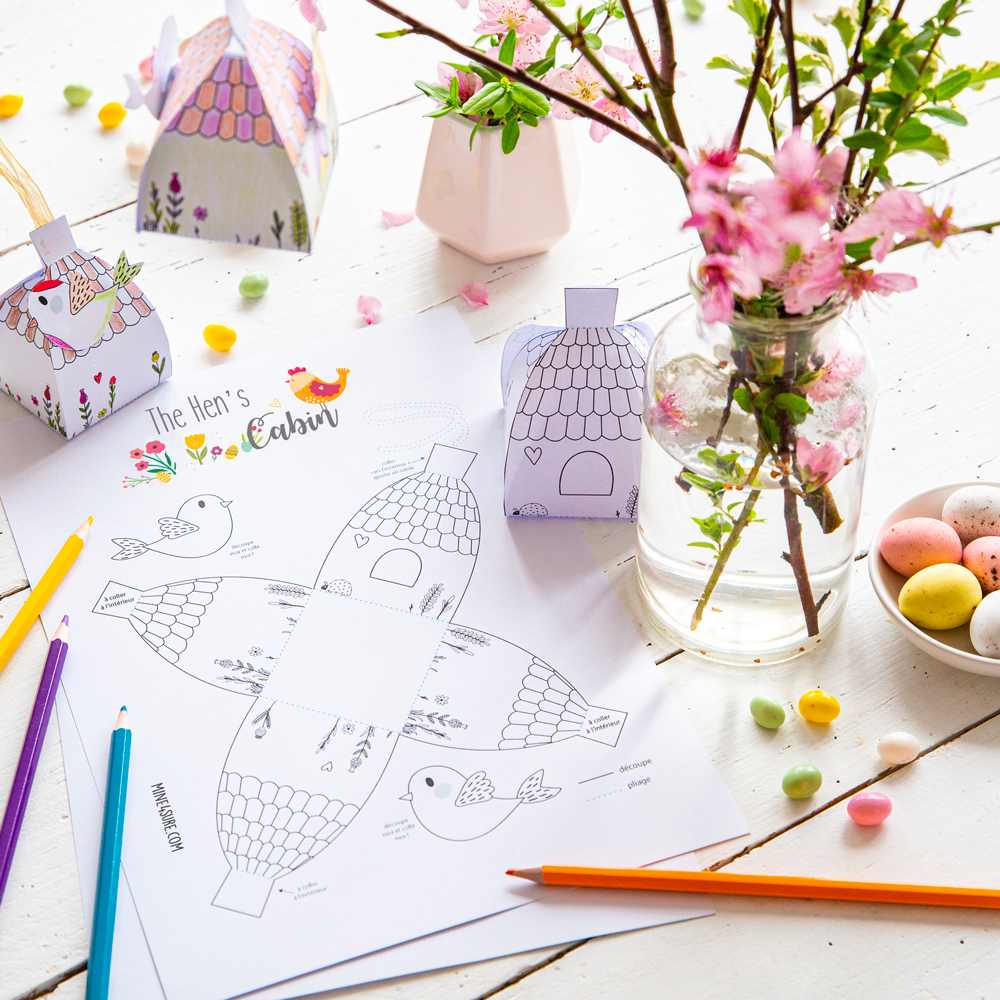 How to make your Hen's Cabin Easter DIY
You will need:
A pair of scissors
Some glue
Colouring pens or pencils
A piece of string, ribbon or yarn
Then get building:
First of all, you need to download and print your Hen's Cabin template. Choose a piece of white thick-ish paper or card
Then, cut out the cabin and birdies shapes following the outline.
At this point, or before the shapes are cut out, set your little egg hunter to decorate the cabin and colour the birdies
Once the decorating is finished, fold along the dotted lines
Then stick part A on top of part B to make the 1st half of the roof
Finally, stick the reverse sides of C and D together trapping a piece of ribbon in between if you want to be able to hang the hen's cabin.
Last but not least, paste the little birdies on the house.
Tah Dah!! Here you have it: the cutest Hen cabin!
You can use these little boxes as Easter decorations, dotted on the table or around the garden; or to hide some chocolate or small treats.
Just a little tip: If you want to use the little cabin to hide some chocolate, you will need to put them in the box before finishing the last part of the roof.
How to make this Easter "egg-stra" special and personalised!
To make this year's Easter Egg hunt truly special, set your little chocolate lovers with their very own, personalised in their name, Bunny Bag or Easter tote bag, our beautiful alternative to the traditional Easter baskets.
Keen Easter egg hunters will love these bags, made of cotton and personalised, that will quickly become part of the Easter rituals year after year.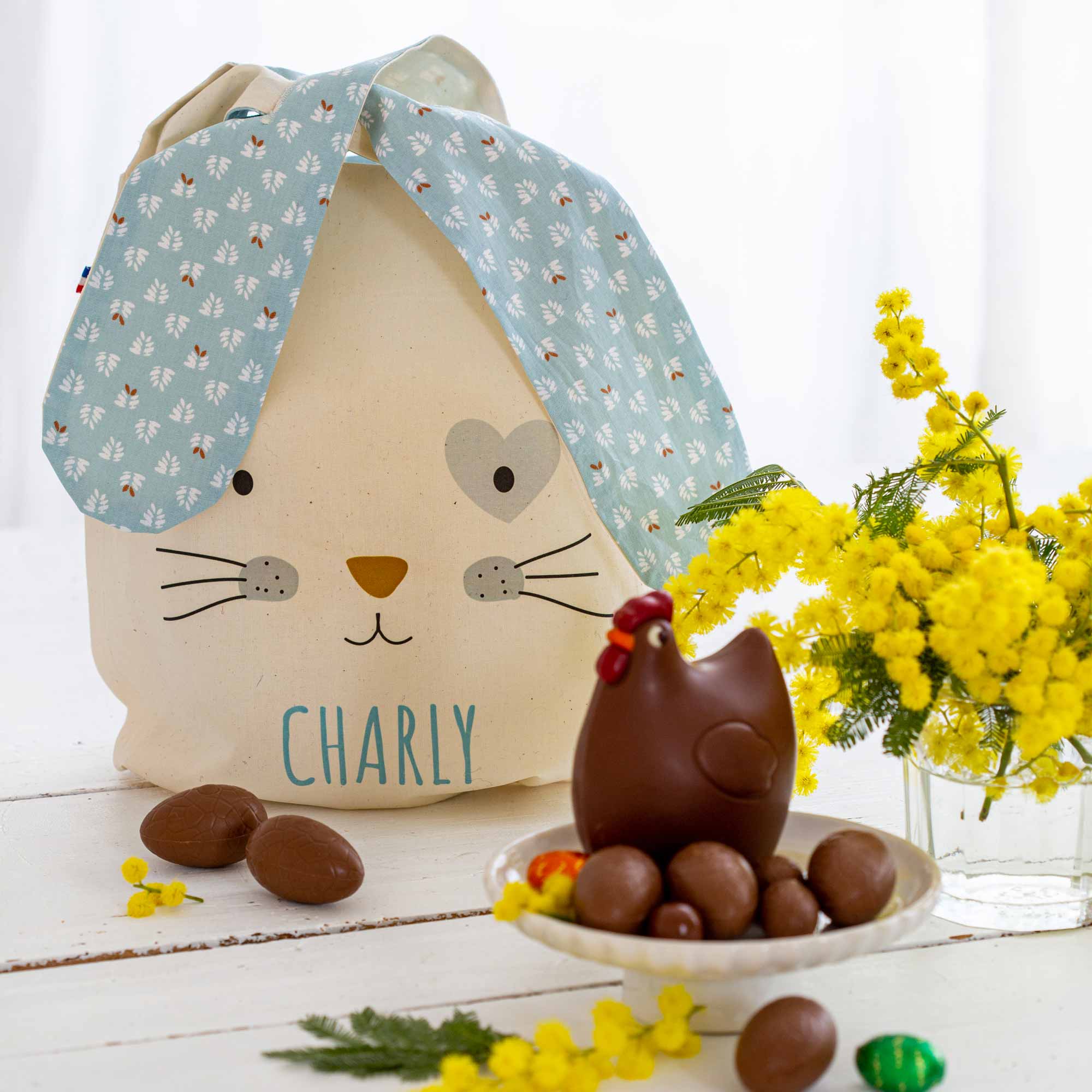 Find more Easter DIY and decoration ideas on our blog or our social media platforms Pinterest, Instagram and Facebook.