EASTER DIY : A cute bunny cone
---
Easter is next Sunday! What about making a cute Easter DIY to decorate the table and bring a smile to our little chocolate lovers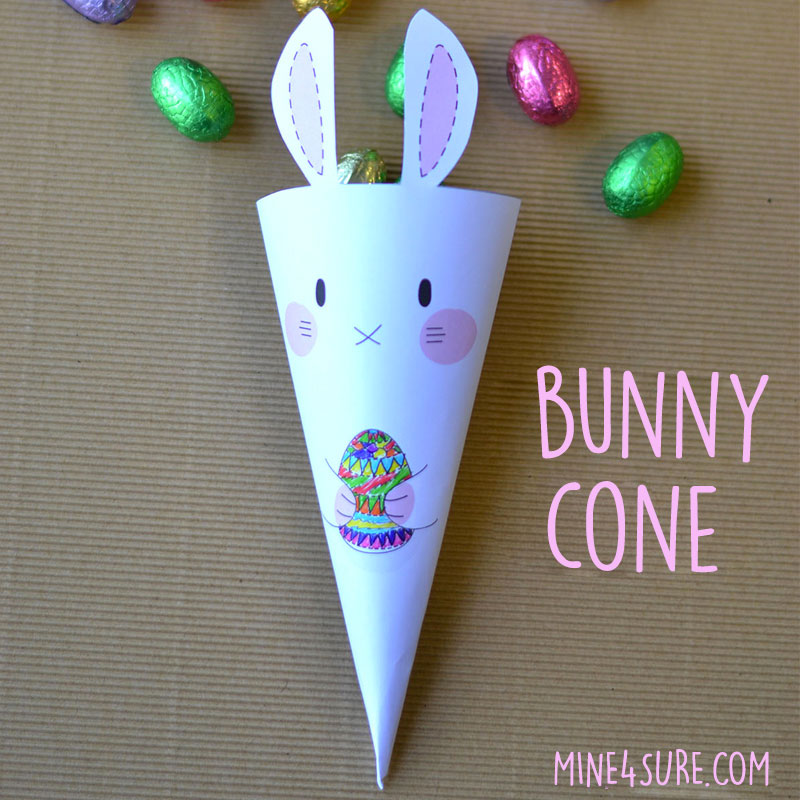 To make this cute as a bunny Easter DIY, you will need:
First, print the template just here: Easter bunny cones
Some scissors
Some glue
Colouring pens
First, print the cone template on a white piece of paper
Once you have printed the sheet, colour or better still get your little one(s) to colour the egg held by the rabbit
Then, cut around the shape
Before, finally, gluing the edges in order to form the cone
Here you have it! A cute Easter bunny cone!
Now, all you have to do is fill it up with sweets, choccy eggs and put it on the table for an extra Easter treat.
You can be sure the kids are going to love it!
Organising an Easter egg hunt?
This is would be a lovely activity to do with the kids.
You can prepare in advance, printing and cutting the cones, so that all the kids have left to do is colour and glue the cones together.
To add cuteness to the egg search, why not equip each egg hunter with their own personalised Easter bag?!
There are 2 shapes to choose from:
the super cute rabbit bag with its ears making the handles or the classic mini tote bag with several designs to choose from: Mister or Miss Rabbit, one of our Egg design, or the garden
Wishing you a very happy Easter… with lots of chocolate