Franziska's Halloween recipe: Pumpkin and chestnut soup
---
Fall has arrived and settled in ! Halloween is just around the corner and some in the Mine4Sure team are counting the days til October 31!! In the meantime, they are trying out lots of recipes and this one is amongst our favourites. Franziska's Halloween recipe: Pumpkin and chestnut soup
Perfect to warm us up on cooler fall days, super yummy, it's a hit with kids and grown ups alike!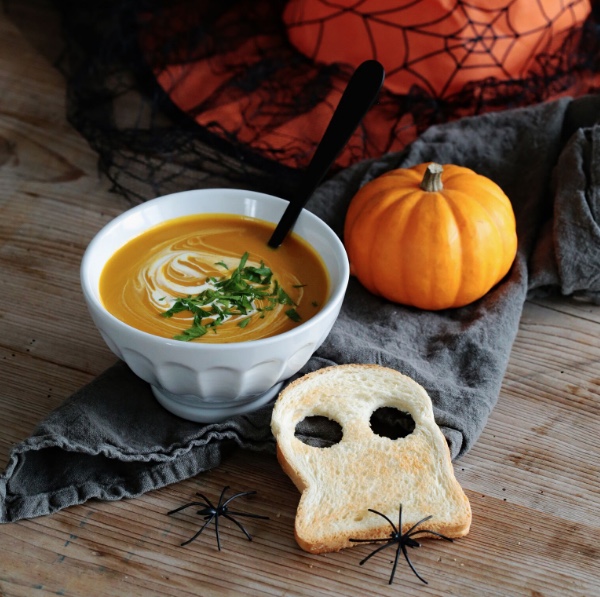 To make this delicious soup, you will need:
Some pumpkin, if available go for a red kuri squash
250g of cooked chestnuts (from a tin or from frozen)
1 litre of vegetable or chicken stock
1 onion
Some cream or cream cheese
1 tbsp of olive oil
Salt and pepper
A bit of parsley for decoration
Franziska's halloween recipe: Pumpkin and chestnut soup step by step
Begin by cleaning the red kuri squash, cut in half and remove the seeds. Unlike other types of pumpkin, the red kuri squash does not need peeling. Its skin gives the rich colour and a nutty taste.
Now, dice it in small cubes
After peeling and chopping the onion in small pieces, brown them in a hot pan with the table spoon of olive oil. Once translucent, add the red kuri squash cubes. Stir for 5 minutes, then pour in the stock.
Now cover and let the whole thing stimmer for 25 minutes or until the squash is well cooked.
Once the squask is cooked, add the chestnuts.
The next step is to mix everything until smooth.
Last but not least, for the more gourmet amongst us, add a little cream !
Decorate with a few chopped parsley leaves
Our special Halloween serving tip!
This will trick the most picky easting monsters into enjoying Franziska's Halloween recipe: Pumpkin and chestnut soup.
Serve this soup with the cutest edible ghost toast around.
And it is such a simple trick! Just make two holes at top of the slice of bread to make the eyes of the ghost, toast it.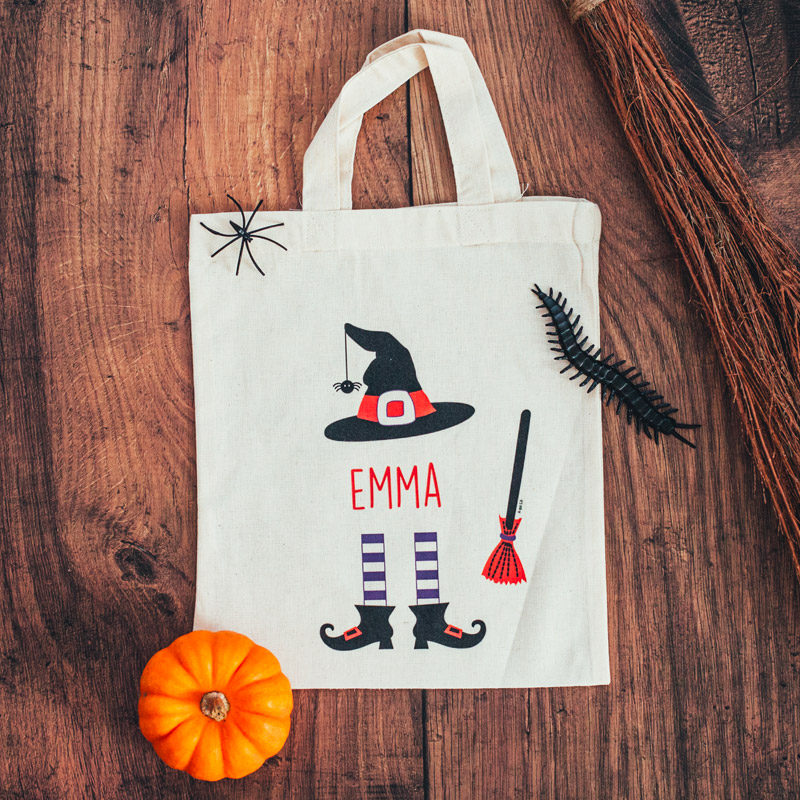 All monsters, witches, vampires… are now ready to go out trick or treating, armed with their Halloween bags personalised in their name. The Mine4Sure Halloween tote bags are great to collect all sweets and candy. With a large choice of the cutest Halloween designs around, the most difficult trick will be to choose their favourite one.
For more Halloween tips and tricks and delicious recipes, follow us on Pinterest