Kind messages: 14 sentences to boost self-confidence
---
Kindness is what Mine4sure wants to spread this year. What a better time to start than when we go back to school?!
We truly believe this has a positive effect on us all: it boosts motivation and self-confidence. Kindness messages like "Be positive", "I'll always be there for you", "You improve everyday" and "Never give up" will trigger will power and resilience in children and adults alike
14 messages to download fo free
Download your 14 Kindness messages for free now!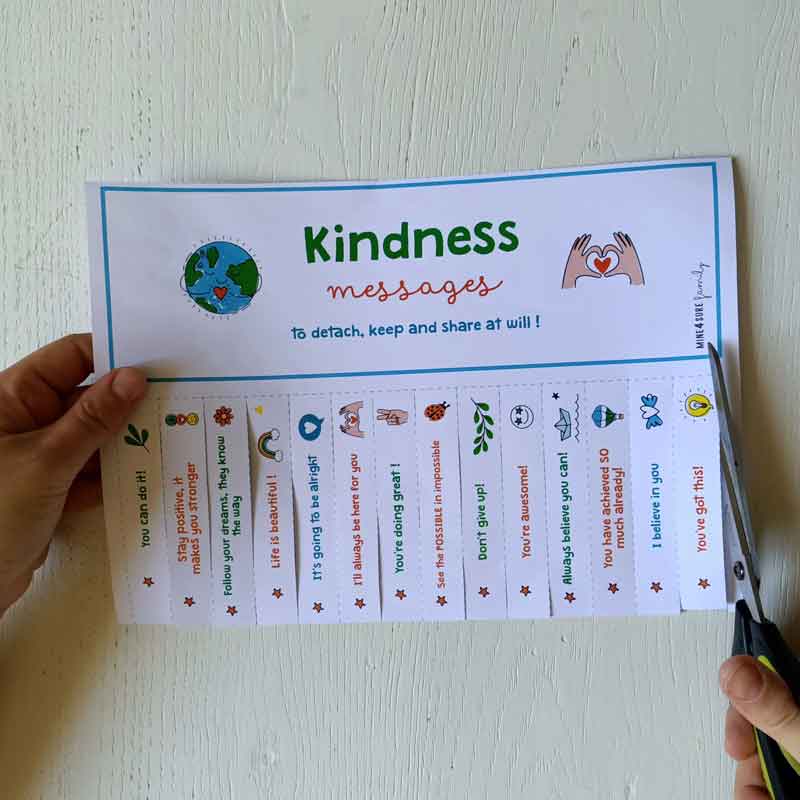 Use them for you or for your loved ones, give them to your friends.
Take one off or several as you need them.. Whether to boost your day, or to give to your kiddos or for them to share with their friends!
Just slip one in the pocket on exam day, in their backpack for a school day trip or simply as a surprise message to spread kindness!
Kindness messages: to stick everywhere!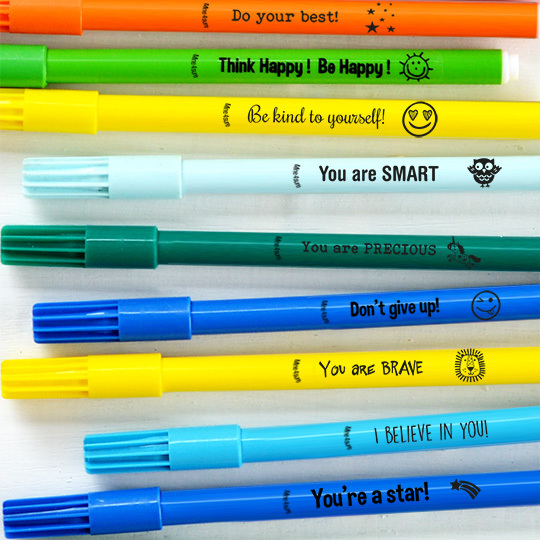 Do you know our kindness stickers ? Sets of 24 stickers, all with a different kind, positive, caring message.
You can stick them on pens, books, water bottle and all the kids school kit to permanently make your child's day or remind them of you unconditional love and support.
Teachers love the teachers version to distribute to their pupils to encourage them and create a positive mindset.